How do I write content that ranks in Google?
Google determines where a site should rank based on a series of factors. These factors include an excellent responsive design, a fast page, meta description and other more technical SEO (search engine optimization) features. However, one of the main factors which is an absolute MUST is quality content.
It is important that all your written content on your website uses the appropriate keywords. Here is the main outline of the process we use to rank content for our SEO clients, which will undoubtedly help you to write content that ranks well in Google and other top search engines:
Our step by step process to rank on the top Search Engines
   Keyword research and Competitor analysis and the best software to achieve this.
   Surfer SEO to generate the target keyword or keywords, the keyword frequency and headings required to rank.
   It's time to write! Jasper ai (formally Jarvis ai) to write and expand on the headings that are suggested by Surfer
   Upload content to your website
   Check again in Surfer to ensure the page content ticks all the boxes to beat your competition on page one of Google!
So now we have an outline of what we are going to do, let's dive right in and start explaining the tools and writing process we use to rank.
How to write content that ranks
Keyword research
This is the process of knowing what your potential customers are looking for when they search in Google. This isn't always straightforward, but there are a few ways to find that out.
In general, when people do a search in Google, they type at least three words into the search bar. The more specific you can target a phrase or a word, the easier it will be to rank for it. For example, if someone is looking for "tables for sale," they might also include "wooden" and "furniture." to narrow the search down.
A longer target keyword is called a long-tail keyword and these are easier to rank for than short-tail keywords. In depth research helps discover other relevant keywords to complement the main keywords.
Search volume
There is very little point in targeting a keyword if nobody is searching for it! One of the first things to look at is the search volume. This tells me how often people are looking for that keyword on Google. The numbers themselves don't always mean much but you can compare them to see what keywords are performing better than others. If one keyword has three times as many searches per month, it's likely more useful to choose that one rather than the other.
Tools we use to conduct this research are SEMrush and Surfer.
SEMrush

SEMrush is a powerful keyword analysis tool. When you search for a term in the SEMrush database, it shows you the following:
How competitive the term is (its monthly search volume)
What position your site would be in for that term
The related keywords and phrases that you can target for better rankings
The top branded websites competing to rank on page one of Google for that term
SEMrush – FREE 7 day trial – The best all-rounder for SEO, Content planning, Keyword work, Social media scheduling, backlink audits and much more!
Surfer SEO

We are going to be using Surfer SEO later to set up the blog/web page content ready for writing. Surfer does have a keyword research tool and also a content planner tool to help generate content ideas. Although we prefer using SEMrush for this, if you only wanted to invest in a small number of tools for your SEO, then Surfer SEO keyword research tool and the content planner can be used with great effect.
Here is a superb video that explains more about Surfer SEO and how it can be used to generate huge amounts of income each month:
SurferSEO – 7 day money back trial. 
If you attend Surfer Academy Training (highly recommended to get the best from this awesome software!) you can extend the money-back guarantee to 30 days! 
Competitor Analysis – again with SEMrush or Surfer SEO
Who are your competitors when it comes to SEO?
Competitors are the websites ranking above you on page one of Google. Wouldn't it be great to know where they are getting their traffic from?
SEO Competitor Analysis is extremely important in order to rank any site. Many SEOs will tell you that the more time you spend researching your competitors, the easier it will be to rank your own site. This is because understanding what methods they are using and how they are doing things will help you learn how to beat them.
And of course, if they know about a new technique or update, they might use it before you do.
Beyond that, competitor analysis can also help you understand what people want from a site rather than relying on intuition alone. When judging a website based on intuition alone, you find yourself making a lot of assumptions about what people want without really knowing for sure.
SEMrush can be used to analyse your competition, see what they are ranking for and why, and then use similar articles to rank your own pages.
Surfer SEO really takes this to the next level for content writers though! Not only will Surfer look at the top search results for your chosen keyword(s), it will strip out the main keywords used to rank those pages. All the relevant keywords are then put into a word processor, with an indication of how often you should use each word to make it a foolproof way to write the best possible content to rank.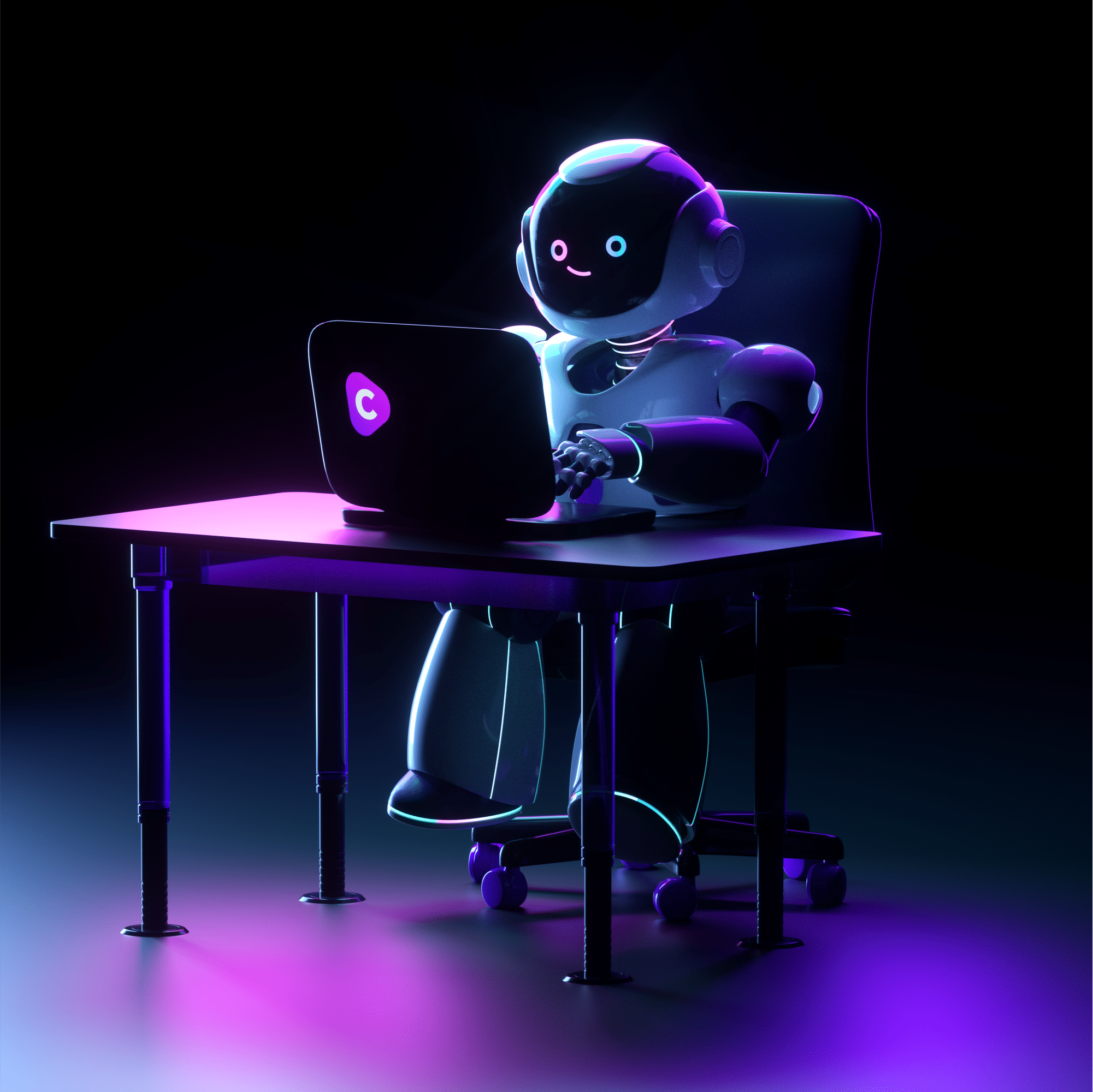 From Surfer SEO to Jasper
Once Surfer has generated the keyword list and headings etc for your SEO content, we then transfer the document over to Jasper – an artificial intelligence software that writes amazing content! Jasper already has Surfer SEO integrated if you sign up for both and link your accounts. Together they are an unbeatable partnership.
Jasper is actually being used to generate this very content. We have written more in-depth about how to use Jasper in our article "how to write a blog post in less than 20 minutes!"
So how do we use Jasper? Simply take one of the suggested headings from Surfer and ask Jasper to write about it! Here is an example:
Header = What is search intent?
Command for Jasper= Write about search intent and why it is important for SEO and content writing.
Here is the output without any editing:
One of the most important things to understand for SEO and content writing is search intent. What is search intent? Well, it's the reason someone is trying to find something on Google search. For example, if they want to buy a TV, then their search intent would be to buy a TV.
Things like:
-What they're searching for (a specific keyword)
-How many words they're typing into search (short form vs long form)
-If they're using any modifiers (such as "free", "cheap", "top")
-When and how often they've searched for something in the past
Carry on with all your headings until you have covered all of the content and hit all the keywords suggested by Surfer.
Use these tools to write seo content for your site and rank higher
Writing high-quality content has never been easier. Is using Surfer and Jasper cheating? They certainly give you an advantage over others who are not using these amazing tools for sure!
Everything the tools do can be achieved through research, manually analysing websites and the keywords the top results are using, and by learning to write copy that includes these keywords in a natural way.
But why would you? You can dig a hole with a spade, or you can use a digger. The same with writing quality content:
You can spend days manually analysing top search engine results pages and learning how to write the best content possible that fits into the template of what Google (other search engines) wants OR you can let Jasper do it for you in less time with no effort!
Last checks!
Surfer SEO has a "SERP Analyser" tool which can be used to see how your new published page compares to the other results in the top 10 of Google. Adding images and the full page changes your score slightly so it's always worth checking here as a final port of call.
Conclusion
The biggest takeaway from this article is that it doesn't take a lot of effort to write content for your website or blog post if you know where and how to do the research. We've given you some tools here, but we also want to remind you that there are plenty more out there! The great thing about using AI software like Jasper and Surfer is that it can help with both SEO and writing skills at the same time – so not only will your rankings improve, but your copywriting will as well.
If all of this sounds overwhelming or too difficult for you, don't worry! Our team has been ranking pages since Google was born (yes really!), so reach out today and let us help you with your SEO content writing.
More information about creating content for digital marketing
Organic traffic
Organic traffic is free and it won't cost you a dime once your page is ranked. Organic search results are those that feature below the paid adverts on Google and other search engines.
You can attract organic traffic by publishing content on your site or blog. In order to get more of it, you need to write engaging relevant content that answers your readers' questions and solves the problems of your target audience.
Organic traffic is a great way to get visitors to your site, but it isn't the only way. If you are interested in attracting visitors from social media platforms or elsewhere, check out Paid traffic.
What types of SEO content does this work for?
A blog post
As previously mentioned, we have covered writing a blog post with Surfer and Jasper in our recent article. Blog post content is perfect to drive organic traffic to your site as Google LOVES fresh new content that provides value to the reader.
Google My Business content
This is another purpose this software works well for. Creating frequent SEO content as posts on your "Google my business" page will help your business rank for local searches. So if you offer products or services to a specific local target audience, Jasper and Surfer can help you get noticed.
A website landing page
Surfer SEO is designed for smarter content writing decisions – this means users of the tool will end up with better, more relevant landing pages offering more valuable content. Landing pages are usually of high value to your business, so it's important to get these indexed and ranked as high as possible.
The bottom line is that these tools for writing content provide you with a huge advantage over your competitors and time to spare!
If you're interested in learning about how Surfer and Jasper work together than why not give them a go? They provide an excellent free demo so it's well worth a try.
Product pages & Category pages
Jasper and Surfer are perfect to rank your category and product pages on Google. They will do the hard work for you by providing relevant keywords, content, the perfect number of images, video and title tag to make your product page rank higher on the search engine.
Writing content perfect for a website meta description
The SEO title of the page is typically generated using Surfer (and should include your target keywords), via your research. However, there is a great "meta description template" in Jasper that helps write your pages meta description. It summarises your page content and key points in a way that will increase click-through rates and the likelihood of your page being placed higher in search engines & Google SERPS.
Exactly what is Jasper ? He's the swiss army knife of the content writing world! Jasper is a content writing tool that can be used for countless purposes! One of which is writing social media posts. This works incredibly well because it allows you to easily write engaging content for platforms like Twitter or Facebook.
** Read more about how to create content for social media posts using Jasper **
How do I know where my pages rank once published?
Google analytics and Google Search console are 2 free tools you can use. They are a great way to see how well your pages are doing on the SERPS (Search engine results pages). However, if you are using SEMrush for your keyword analysis, this provides a superb tracking report so you can keep a very close eye on how well your site is doing and where your posts rank. It will let you know your top ranking page, most successful posts and the keywords they show up for.
Creating content drives visitors to your web pages, and the more pages you have, the harder it becomes to keep a track of everything. SEMrush takes this hassle away.
Full article on how to rank a page on WordPress
Create content and improve your search results position
Written by Nicada Digital – digital marketing experts.
Website design, SEO, Content creation, Brand awareness and Video Production.

Nicada Digital SEO
Our clients love the WordPress SEO sites we build as they look great, are geared up for the search engines and are easy for clients to update too. Managing blog posts, adding text and images are all easy to do with a little help and advice from our team, which is all part of the service we provide.
When it comes to WordPress SEO, if you feel overwhelmed by the information and processes you need to implement to stand a chance of ranking well, our team are on hand to help out.
Whether it's for a brand new site we design and build, or an existing WordPress SEO project you are working on, our team of WordPress SEO experts will be able to provide an up to date, clear plan of action to drive your pages to the top of the results. We do all the planning and research and have all of the tools to hand mentioned above so are more than well placed to tackle your WordPress SEO for you.
Optimize your site
The team here at Nicada Digital can start your SEO project at the time of building and designing your site so that it's off to a head start right away. From registering your site address (preferred url) and hosting, through to the design and build of your properly optimized website, we've got your back.
Alternatively, if you have your own website already and need help putting the SEO in place, something that is often missed by many when building a site, simply get in touch and we will be happy to talk you through the best options to properly optimize your site and can put a strategy in place to achieve more organic traffic to your site – after all, more traffic is what it's all about!