Stunning websites for Sole Traders
Nicada Digital Specialise in sole trader website design, perfect for small businesses. We have many years of experience, creating stylish websites that will drive business and increase leads and sales.

Sole Trader Websites:
Websites Perfect For All Sole Trader Businesses
WordPress CMS Including A Premium Theme For Easy Updates
Increase Company Online Presence For Your Business
 Responsive Web site Design
Free Business / Company Email
Easy Online Contracts – No Lengthy Paperwork
Brochure Websites & eCommerce
Small Businesses & Sole Trader
12 months Web Hosting
Proven Design Process
High Impact Online Presence
Google & Search Engine Friendly Web site
Simply fill out the form here …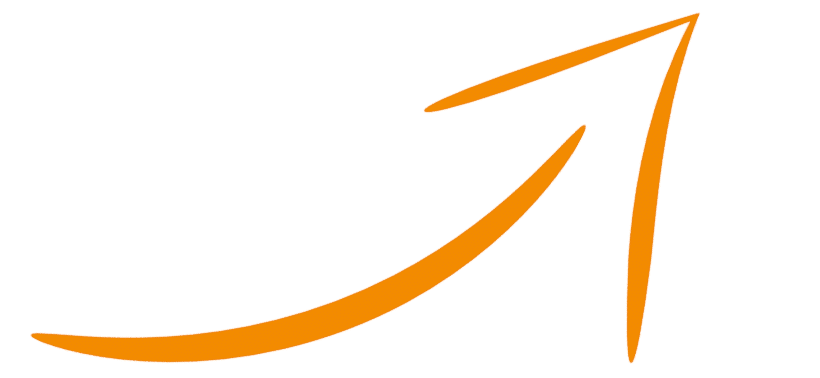 What's Included?
FREE Domain Name and Website SSL Certificate
Our team will register and set up your chosen website domain (www. company name .com) as part of the website design project. We are able to register .com co uk and different website extensions all, of course, subject to availability. ~for your website security and SEO, it is essential to have an SSL certificate – so we provide this for you as well at no extra cost!
12 Months Website Hosting – FREE
For 12 months Nicada Digital offer FREE Web Hosting for your website design via our third-party providers. Our recommended web hosting offers many reasons to use them, including but not limited to fast and reliable hosting with 5-star support should it be needed.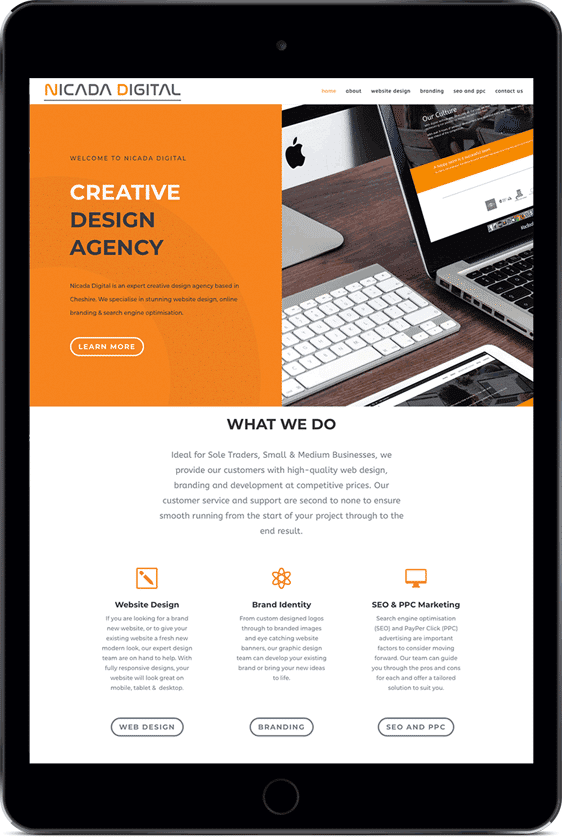 Social Media Links – FREE
Link to your Twitter, Facebook or Instagram pages to increase your Social Media Presence. Social media is very important to keep in touch with your customers, build trust through reviews and to increase awareness for your business. Our business sites can link to all your social media profiles, including LinkedIn, Facebook, Twitter, Instagram, Youtube and more.
FREE Support (30 days)
We use a 6 step process to complete your custom website design. You will receive 30 days of phone and email support free of charge. Outside of this timescale, we can provide an optional ongoing maintenance plan if you wish to keep your new business website updated, backed-up and secure. We offer help and advice for those who need it.
Company Branding & Logo Design For Sole Traders
Our superb graphic design team work hand in hand with our customers to help you with your brand, including logos, banners and custom hand-drawn website images if required. Our design service is second to none and for so many reasons, takes the website design to the next level.
Search Engine Optimisation / SEO Strategy
Our digital marketing experts can take your new sole trader site and kickstart it into action. Using SEO techniques we can increase your online presence and your site will become visible to all the major search engines, and therefore your target customer or client. All of our websites come with basic on-page SEO, such as relevant H1, H2, H3 Tags, Image Alt Tags Meta Titles and basic Meta Descriptions for pages. Extra on-page and off-page optimisation can be discussed with our experts.
Pay Per Click (PPC) Advertising
Our Pay Per Click (PPC) marketing team can also drive relevant traffic to your website. Pay per click campaigns on search engines such as Bing, Google Ads etc can be used to get your new site at the top of the search engine results for your desired keywords relevant to your business.
Social Media Advertising
Social media advertising on Facebook, LinkedIn and Instagram can be a fantastic way to present your business to the right customers and clients. Our team will discuss the options that are perfect for your business and will set up the campaign accordingly. Social media has the amazing power to reach out to specific demographics, so if you want to reach customers in a certain age bracket, or with certain hobbies or interested, or even those with a particular relationship status on Facebook, that's no problem.
Free Company Email
Every business needs an email. Having a Gmail or Hotmail email address lacks professionalism and that is exactly why we provide a free email account with every website we build. That way you can include your business name within the address. You can even choose what goes before the @yourwebsite.com -customers can go for info, enquiries, orders, help or their business name to mention a few ideas.
Website Design For Self Employed Businesses
A website for small business owners & sole traders should be stylish, professional as well as being functional and easy to navigate. We can help with our cost-effective sole trader websites that are ideal for any small business sector. Our web design projects are typically brochure style sites showcasing services and talents as well as more complex eCommerce systems for selling online.
All of our sole trader websites are mobile-friendly and elegantly designed with Worpress CMS powering the website which allows you, the website owner to manage and edit your website content at any time should you wish.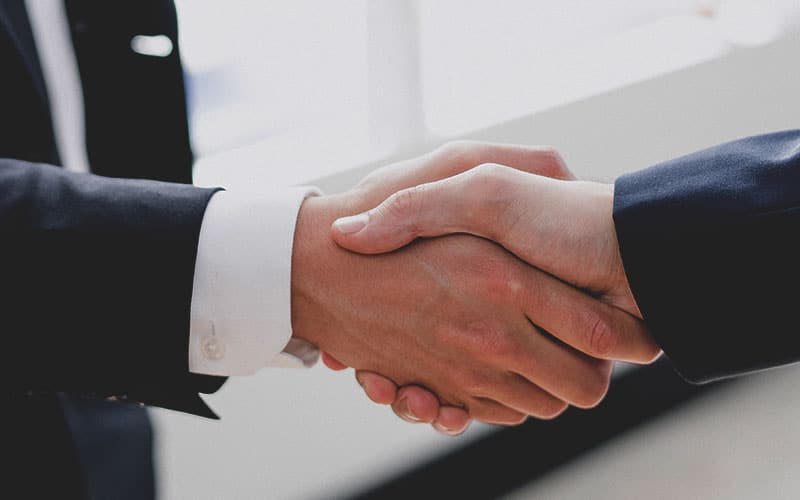 Business Website
Many web design companies offer sole traders cheap or even free business websites, but as the old saying goes, "if it's too good to be true, it probably is!" These websites are ALWAYS very limited in functionality, provide only a small number of revisions and adding to anything outside of the limitations will blow your budget very quickly.
Although we do not offer free or cheap websites for small business, our prices offer fantastic value for money considering what is included with our packages and the extremely high quality of the end result.
Our customers appreciate the work we put into researching their businesses, and also the communication we offer throughout the project which ensures we get the design spot on. This can be seen in the customer feedback and reviews we regularly receive.
Sole Trader Website Design Packages
We want to boost your small business to the next level. Our team of website design experts are on hand to take your ideas and goals and turn them into a website your business will be proud of.
Nicada Digital offer sole traders and companies a variety of packages to suit various budget ranges, however as our sites are bespoke and purpose-built to your exact company requirements, prices are quoted after we receive your enquiry by email, via the online form or by calling our phone number. All of the businesses we work with are totally unique and as such deserve a bespoke website design at an affordable price. If you have a budget in mind, we will always do our best to work with you while remaining realistic
Our Latest Business Website Projects
Website Design Process
How Do We Create Websites for Small Business and Sole Traders?
All of our sole trader and small business website projects go through our unique 6 Step Creative process as follows:
1. Planning
Beginning with your unique company strategy, we look very closely at where your business currently is and where you'd like it to go. We'll also identify your target market and what customers want from your website design as well as how we can improve on the sites of your competitors. Using this information and advice, we'll put a bespoke plan into place.
2. Engaging & Compelling Content
In order to design your ideal website, we will need content to populate the pages. Content is everything from text copy, photos and images, all the way through to your website logo and branding. Please don't worry if you don't have all of this in place, we will be happy to help. After all, we understand you are a busy sole trader and are no doubt working hard on your business. Nicada Digital are experts in creating eye-catching branded images and our copywriters can provide well-written content that engages visitors and turns them into clients, customers and sales. As soon as the content is ready, we can begin the website build, making certain that the layout highlights your key business messages and goals.
3. The Build
Our website design team will combine your text, photos and company branding to create a beautiful and functional business website from the strategy that we have outlined in step 1. As soon as the first draft is ready, we'll send it over to you for your feedback.
4. Amendments
Once you've fully reviewed the first draft of your new business website, we will invite you to provide feedback on each page and suggest any improvements. We will continue this discussion process making further adjustments to the website until we reach the perfect final version.
5. Going Live!
So this is the exciting bit! Publishing your brand new company website live on the world wide web. Everything will of course be thoroughly tested and double-checked by our team to ensure a smooth launch. Congratulations, this is the first step towards increasing your business web presence.
6. 30 Days Free Support, Help and Advice
Every website design we create comes with 30 days of free support after the site goes live. If you require further support after this time or need content management and updates, this will be discussed and added to a monthly plan. We also offer ongoing maintenance to keep your website updated, secure and running well.

About Nicada Digital
Nicada Digital is a digital marketing and website design company with the facilities to cover work both locally and nationwide. For over 20 years, Nicada team have designed and developed websites for countless clients in a vast array of business sectors.
Nicada Digital is made up of some of the UK's most creative and talented people – from designers and developers, copywriters, marketing experts, graphic designers, illustrators and more. You can rest assured that your project is in great hands, without having to outsource tasks that fall outside of a web designer's skill set. It's always far more efficient and will provide the best results by using a ready-made network, rather than having to communicate your brief to several freelancers and individuals.
Latest 5* Website Design Feedback
"I always go to Adam and his team for all my web design needs, they make so many helpful suggestions along the way to optimise my design brief, making the entire process painless. They're very intuitive about web design, what looks good on multiple platforms and are technically excellent. Adam is especially adept at translating a creative brief into digital content. They are also very reasonable in terms of price. I wouldn't hesitate to recommend Nicada Digital to anyone looking for savvy, superior web designers."
"I choose Nicada to build my e-commerce website and to run some FB campaigns and have not been disappointed, the website looks great and the response from the campaign has been very positive. The assistance from Nick and the team is second to none, always happy to help….could not recommend enough."

"I deliberated with a few companies of who to build my new e-commerce website and have to say I made a great decision in choosing Nicada. I dealt with Adam who was so helpful in all aspects of the build, giving great advice whilst providing a really professional service. The website looks great and I have to say the price was very reasonable … Thank You so much !!! "
__________
Aparna Ilangovan
New Website Project
Imagidex Ltd
__________
Karl Latham
New Website Design
PT Miles Jewellers
__________
Tim Springer
New Website Design
The Laughing Gull Book and Gifts



For a free, no-obligation website design quote
please get in touch today!