The Best SEO Strategies to Rank Your Website: Tips From Nicada Digital
How does your website rank? Is it on the first page of Google and other search engines? If not, you need to read this article. In this blog we have compiled a list of SEO (search engine optimization) strategies that will give your website the best chance of ranking high in Google.
Being on the first page of the search results will bring that all important targeted traffic to your site. We've included tips from Nicada Digital, who are experts in digital marketing and optimization! We only use the industry best practices which achieve the best results in the long term.
Before we dive in, let's just mention that the tips shared are based on years of experience in SEO and through data testing and research. As Google updates and improves its algorithms regularly, it's vitally important to keep up to date with the latest trends and SEO techniques through constant education and research.
The main aim of this post is to run through a few basics of SEO strategy, along with some more involved tips and techniques along the way.
Disclaimer – This website contains affiliate links. If you find the information useful and click on a product link and make a purchase, a small commission will be earned by Nicada Digital. Thank you for your support.
So how do we rank a webpage?
Search engine optimization tips | Top WordPress SEO tips & best practices
Your Website Hosting | WordPress SEO Tips
Let's start with your website hosting- this should be hosted on a fast and reliable hosting platform. Poor (cheap) hosting will affect your results and your website will fail before you've left the starting blocks! Poor hosting is like trying to build a house on a swamp, you won't have the foundations in place to make good progress.
There are many website hosting companies out there – here are a few we suggest:

WPX – Super fast hosting with 5 UK servers & superb customer service. Recommended by top web designers and SEO experts worldwide!
There are a few hosting companies we DO NOT recommend so do be careful – do your research first 🙂
If you find your site is on a cheap, slow hosting package and you want to improve your rankings, it's well worth migrating over to one of the aforementioned hosting companies, which is not as tricky as it sounds.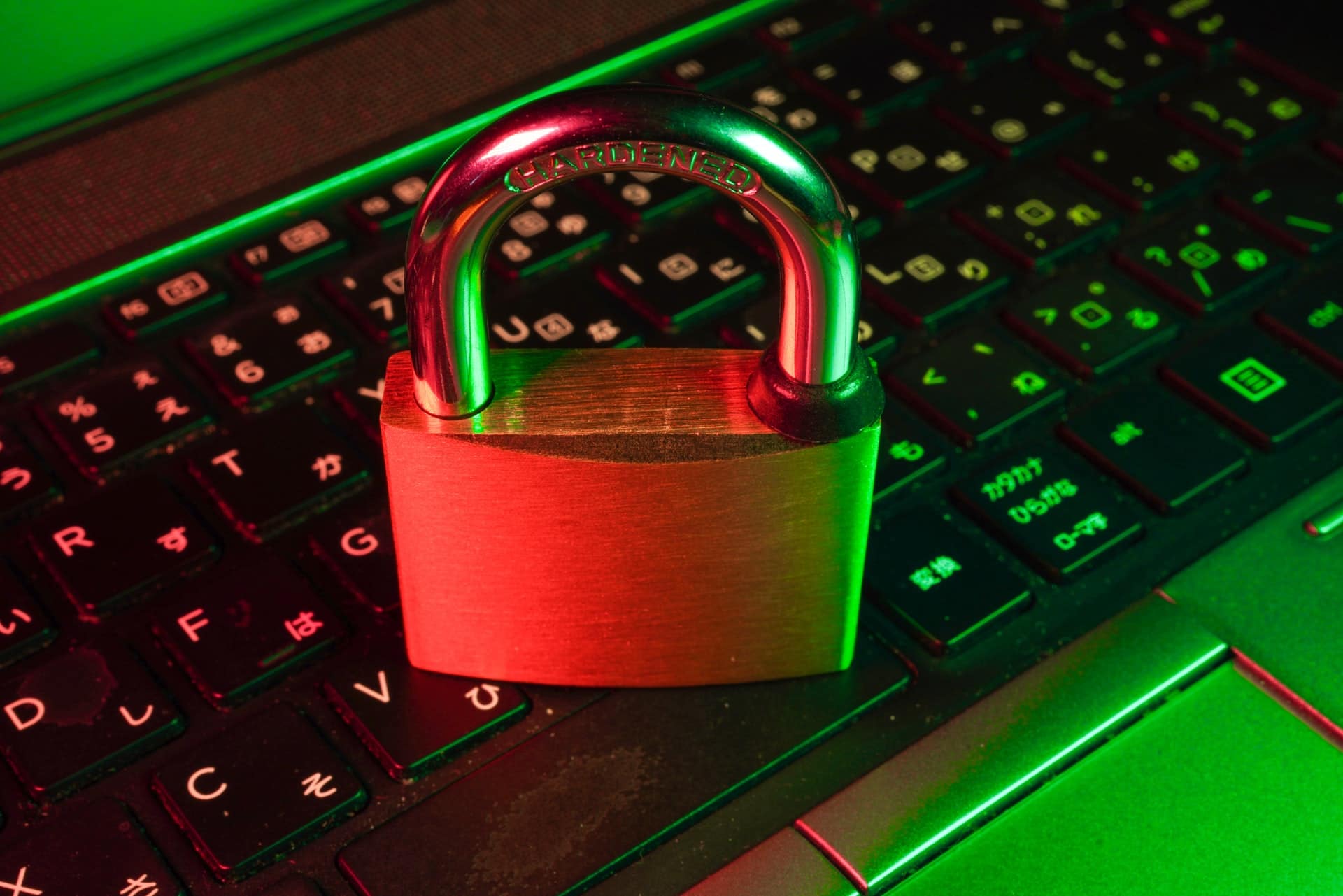 SSL Certificates
The next piece of the puzzle is a trusted SSL certificate. Google has been rewarding sites with an encrypted connection which helps protect user data and boosts rankings in their algorithm, so it's important to make sure you have one installed on your site before proceeding!
An SSL certificate takes the start of the site's URL HTTP:// and changes it to HTTPS:// and you will see a padlock on a user's browser to show that page is secure.
Are you new to SSL and hosting? Working with Nicada Digital means we can take care of all of this for you – all included at no extra cost for the first 12 months.
WordPress Theme
When it comes to building a WordPress site, for our clients who want an easy way to manage and update the content, we recommend using the Divi theme & builder by Elegant Themes. Using Divi, we can design and build a fantastic custom layout for our customers' websites, which they are then able to manage and maintain with very little help or intervention. Here is our article all about Divi and how to get Divi for Free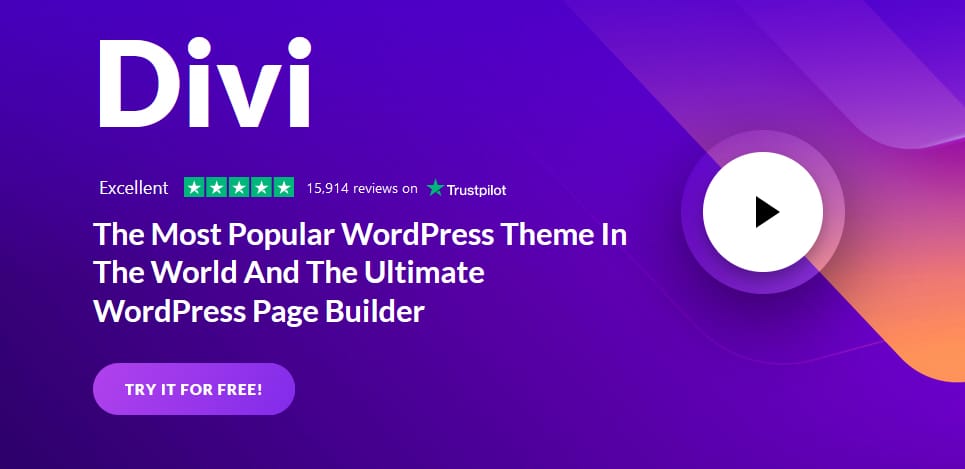 Keywords and Keyword Research
Target Keyword Research
Before embarking on a web page, you will need to carry out extensive research into which keywords relevant to your website that people are typing into the Google search and the volume of these searches. This will help you decide on the types of pages and content of the pages to write for your site.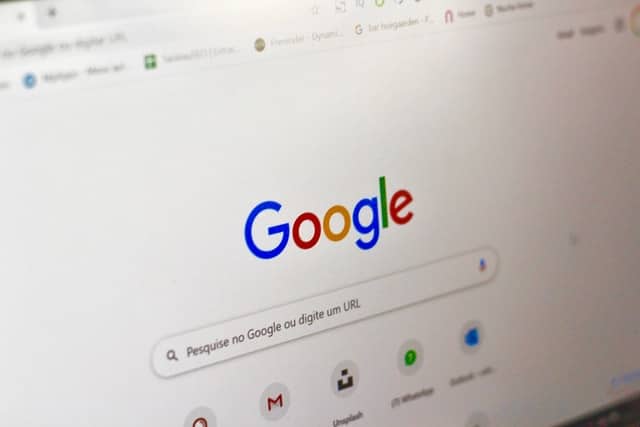 Keyword research can be done for free using Google keyword planner tool. This is a free tool that Google provides as part of the Google Adwords (Google's paid advertising platform) setup. If you have an active Google AdWords account, you can use the tool to find the best keyword volumes for your business niche and how competitive they are. The aim is to find the best target keyword(s) with high search volume and little competition – which can be like looking for hen's teeth!
Competitor Research
So you've got a list of keywords following your research, but how will you go about ranking for these terms? Performing a Google search for the particular keyword in question will bring up the top search engine results. These websites in the top 10 positions are the pages to beat. Using certain tools, it is possible to analyse what your competitors are doing to achieve the results.
The tools (see the tools we use below) will reveal information about the page content, number of words on a page, how often a keyword is used, how many other websites link to that page, how authoritative the site is and much much more. You can then use this information to work out what you need to do to emulate their success and pinch a first page slot.
Also, it's a great way to work out if you stand a chance of competing, or if it's best to target a different keyword or "long tail" keyword instead.
Long Tail Keywords
What is a long-tail keyword? A long-tail keyword is a more specific search term that has less competition. Long-tail keywords are typically three words or phrases, and they help people find your website with better accuracy because the terms you're targeting are more detailed. For example, it will be more difficult to rank for "Nike Trainers" but ranking for "Ladies Nike Trainers In Red With Purple Laces" will be easier, although targeting easier keywords will usually sacrifice the number of people searching for that term (lower search volume).
Keyword & Competitor Research tools Nicada Digital use.
Researching keywords and competitors data without any SEO tools would be near impossible, but lucky for you, you don't have to.
Here are the tools we currently use:
Many have a free trial period so it's worth signing up to give them a go:
Ahrefs – 7 day trial for $7.
SEMrush – FREE 7 day trial – The best all-rounder for SEO, Content planning, Keyword work, Social media scheduling, backlink audits and much more!

SurferSEO – 7 day money back trial. If you attend Surfer Academy Training (highly recommended to get the best from this awesome software!) you can extend the money-back guarantee to 30 days! 
Each of the above has LOADS of documentation and step by step training, so you can learn to use each feature fully to give you the best chance of raking your site. See each individual site for more detailed instructions.
There are many others of course, but these are the tools we use at the time of writing and can therefore recommend.
What's Next?
So you've got your list of keywords, have looked at the competition and have spotted an opportunity
Let's take a look at the next steps on your road to success. Build a search engine friendly website …
On Page SEO and the Tools Nicada Digital use to rank content.
What is "on page" SEO?
It is a term describing any work you do on your website pages to increase its visibility in search engines. On page optimisation includes the words, content and structure of webpages that are visible on Google's SERPs (search engine results pages). Pages should be well written with human visitors in mind (not Google) in order to make them seo friendly.
What needs to be in order for a page to rank well and be search engine friendly?
Header tags H1 & H2
Header tags need to used correctly. A page generally has one H1 tag which is the main title of the page. This should be the main focus keyword you are trying to rank your page for. If your page is all about "How To Groom a Poodle" for example, that's the H1 tag you'll want to use. H1 / Page titles need to be researched fully before committing to ensure there is enough Google search volume/traffic worth targeting. H2 Tags are other useful headings

SEO Copywriting With Surfer SEO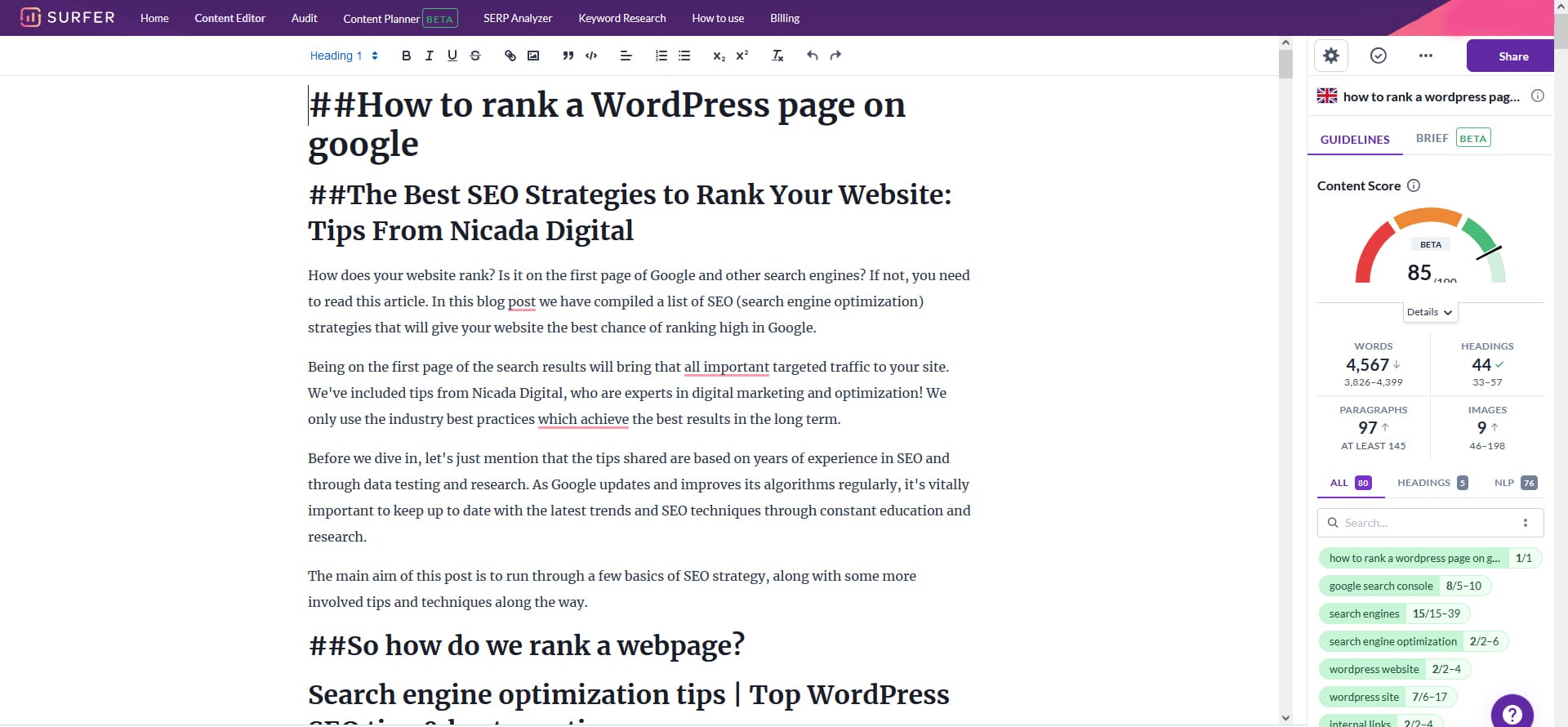 Without a doubt the best "on Page" software around at the moment is SurferSEO. Copywriting with SEO in mind is the main feature of this amazing software. It takes the guesswork out of creating seo friendly content and exactly what to write – it's like painting by numbers but for copywriting!!
Input the page title and Surfer will get to work generating a list of suggested keywords that you'll want to include in your web page copy. It also lets you know how often to use them to avoid keyword stuffing (an old black hat technique that no longer works and is actually harmful to your SEO efforts).
Back to Surfer, that's not all, the software lets you know how many words to write, the headers you need, how many images to include on the page plus much much more, giving you an SEO score out of 100 as you go. It's so simple to use and the team are improving it all the time with regular updates to the features. And yes this blog post has been written using Surfer SEO and Jasper ai (we'll get on to that in a moment, you'll not want to miss this one!)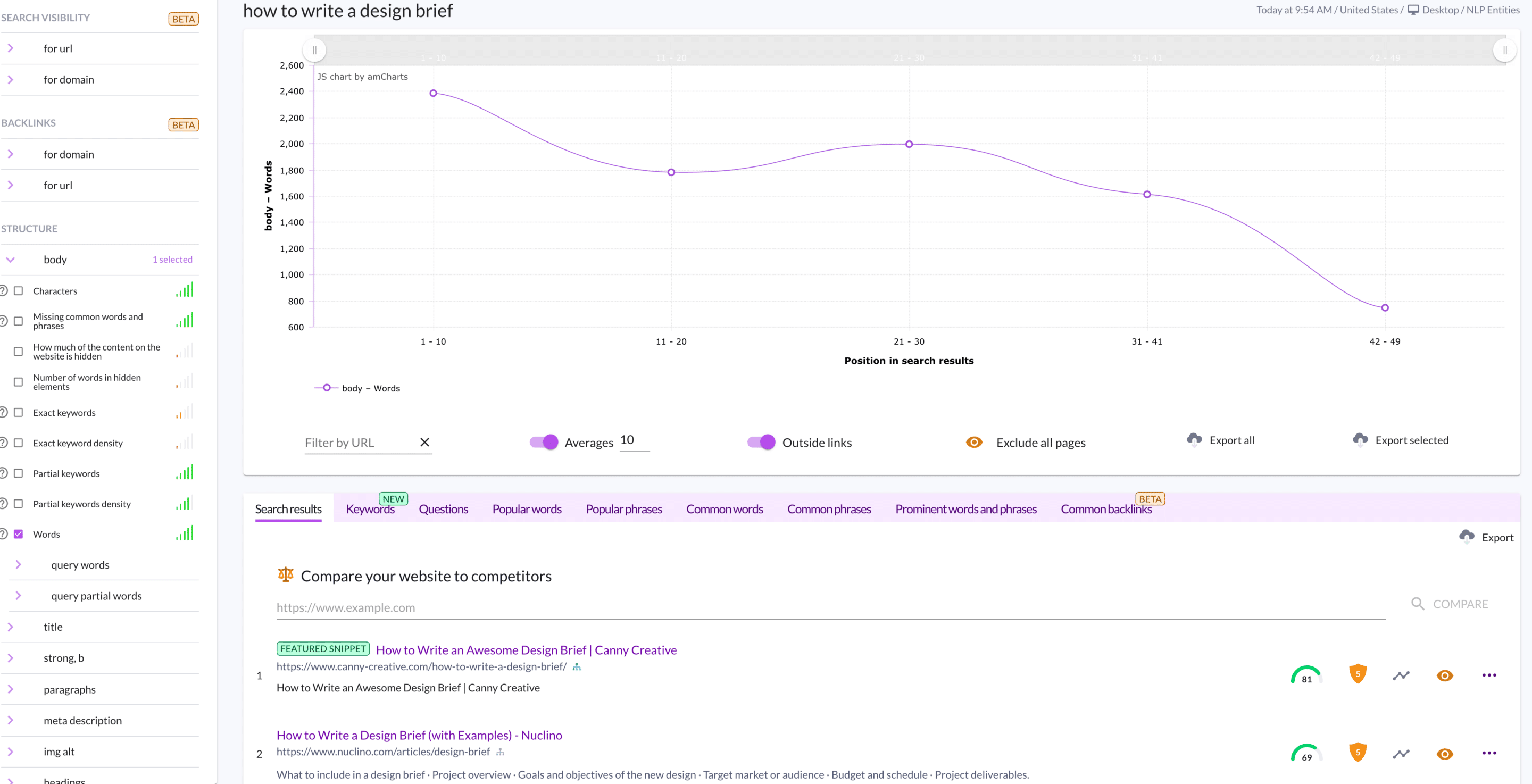 Jasper (used to be branded as Jarvis and Conversion Ai)
Jasper is INCREDIBLE software that utilises the use of artificial intelligence or "ai".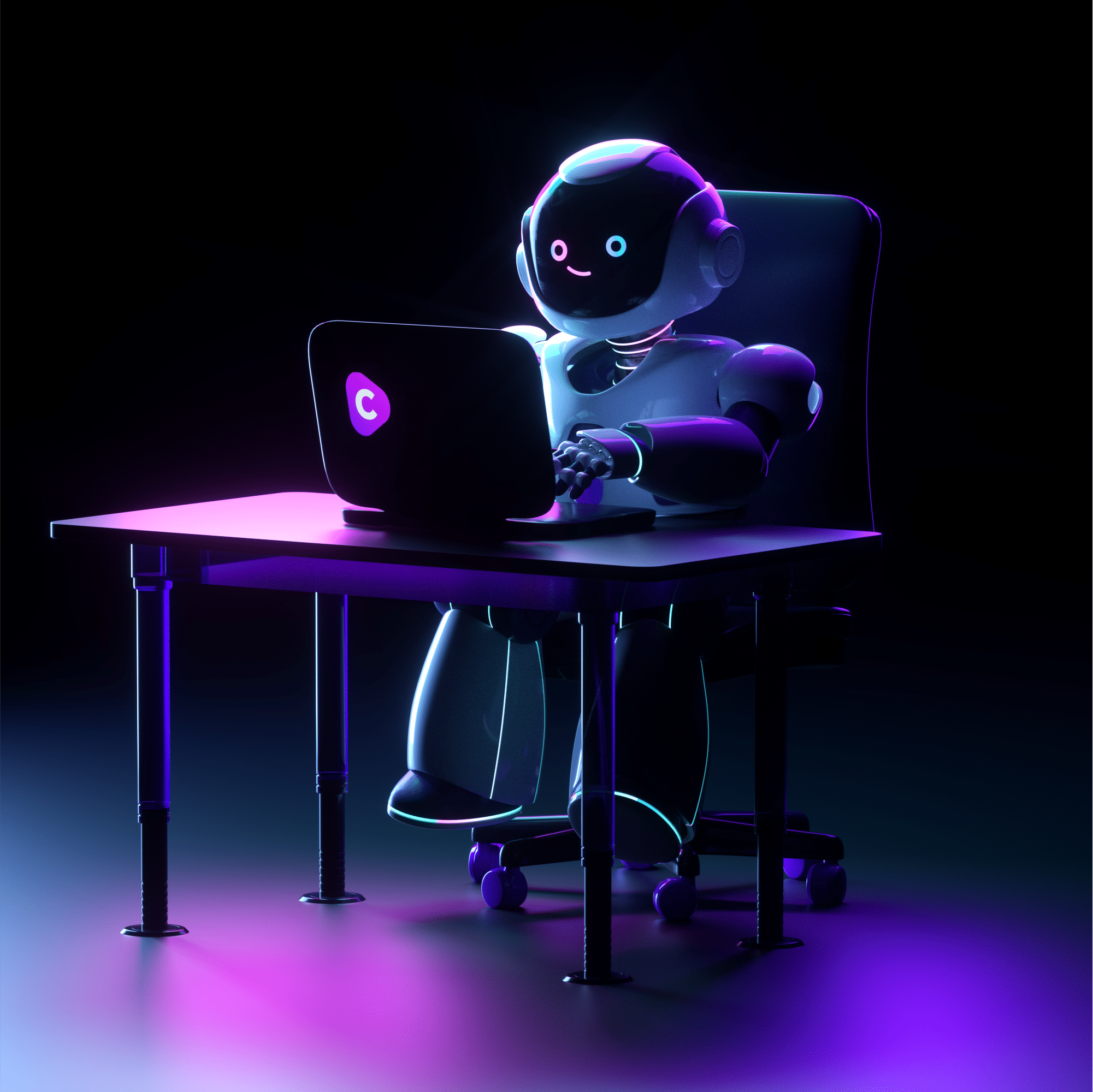 In a nutshell, a very clever robot named Jasper (pictured above!) writes your website copy and site content for you. It's like having your own personal copywriter on hand 24/7.
You give Jasper a brief, start writing your article, web copy or blog post and hit "compose" and hey presto! Out comes your perfectly written copy, ready for you to review and publish. Of course, you have to steer Jasper in the right direction as to what you'd like him to talk about, and fact checking is important (he knows a lot but gets carried away sometimes!), but everything is explained in the countless training videos and also on the Facebook support group.
Jasper ai is not just for blog pages and web copy, many are using the tool to create eBooks, training documents and to write recipes for cooking websites and much more.
And we haven't even told you the best bit yet!! Jasper ai works hand in hand with Surfer SEO – you can ask Jasper to write about all the suggested keywords the SurferSEO suggests to rank your page – unbelievable really!!
Yes, this page has been written using the help of Jasper the ai robot 🙂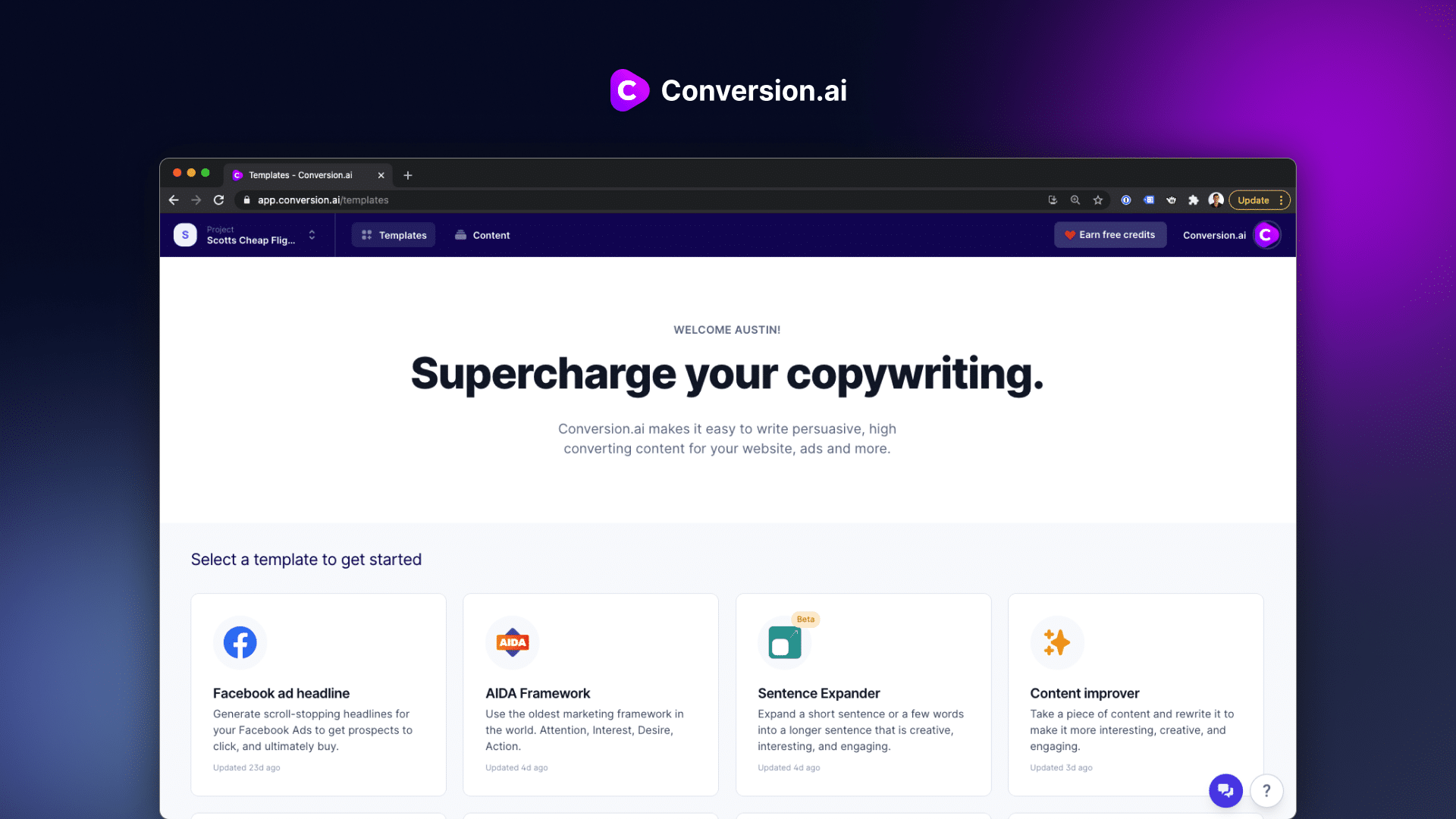 Grammarly
Grammarly is a must have for any blogger. Grammarly checks your English grammar, punctuation and spelling to make sure you are not making typos in the content that is being written on a blog or web page. Any mistakes will be highlighted in red so it's easy to spot any changes that are needed.
The plugin is free if downloaded from their website but there is also an upgraded pro version which we use at Nicada as the pro version includes a Plagiarism checker – this ensures that the automatically generated content from the Jasper ai and SurferSEO software mentioned above is totally unique and does not match any other website copy out there. If by chance there is a close match, it's then easy to make a few changes.

Webpage title, meta tags & Sitemaps | WordPress website & Yoast plugin
WordPress is a great platform for building websites, but you want to make sure Google can crawl your pages and index them easily.
To do this we recommend using SEO plugins at the time that you install WordPress. At Nicada Digital, we use the Yoast SEO plugin with your WordPress website, which is free and allows us to add Meta information like a title tag, description meta tag etc., all the important bits that will help rank a website.
For the site's visibility settings, WordPress with the help of Yoast enables the webmaster to input key information into the meta tag fields of each page.
Nicada Digital install Yoast to the WordPress Dashboard with every WordPress site we build. The Yoast SEO plugin allows us to provide each page with a relevant title and description to get it off to the best start in its SEO life.
SEO Plugins
Just a quick mention regarding seo plugins – there is another SEO plugin which is very popular called Rank Math. Rank Math is very similar to the Yoast SEO plugin, but there are a few different features available so may be with checking out.
The WordPress SEO Meta tags simply help to tell Google what your page is about. Meta descriptions and title tag are still important basics to get right but have less impact than they did years ago as Google has become far more advanced when crawling a web page – it knows what it's about from the copy and images used.
WordPress site Sitemap / xml Sitemap
Yoast also generates an xml sitemap for your WordPress site and this should be submitted to your Google Search Console (GSC) account (see more about GSC below), so Google can visit and index your website pages quickly. Xml sitemaps are a simple way to ask Google to visit your site and start the indexing process.
You can upgrade Yoast to "Yoast SEO premium" which gives more optimisation and information, but the free version used in combination with the other tools mentioned is usually enough.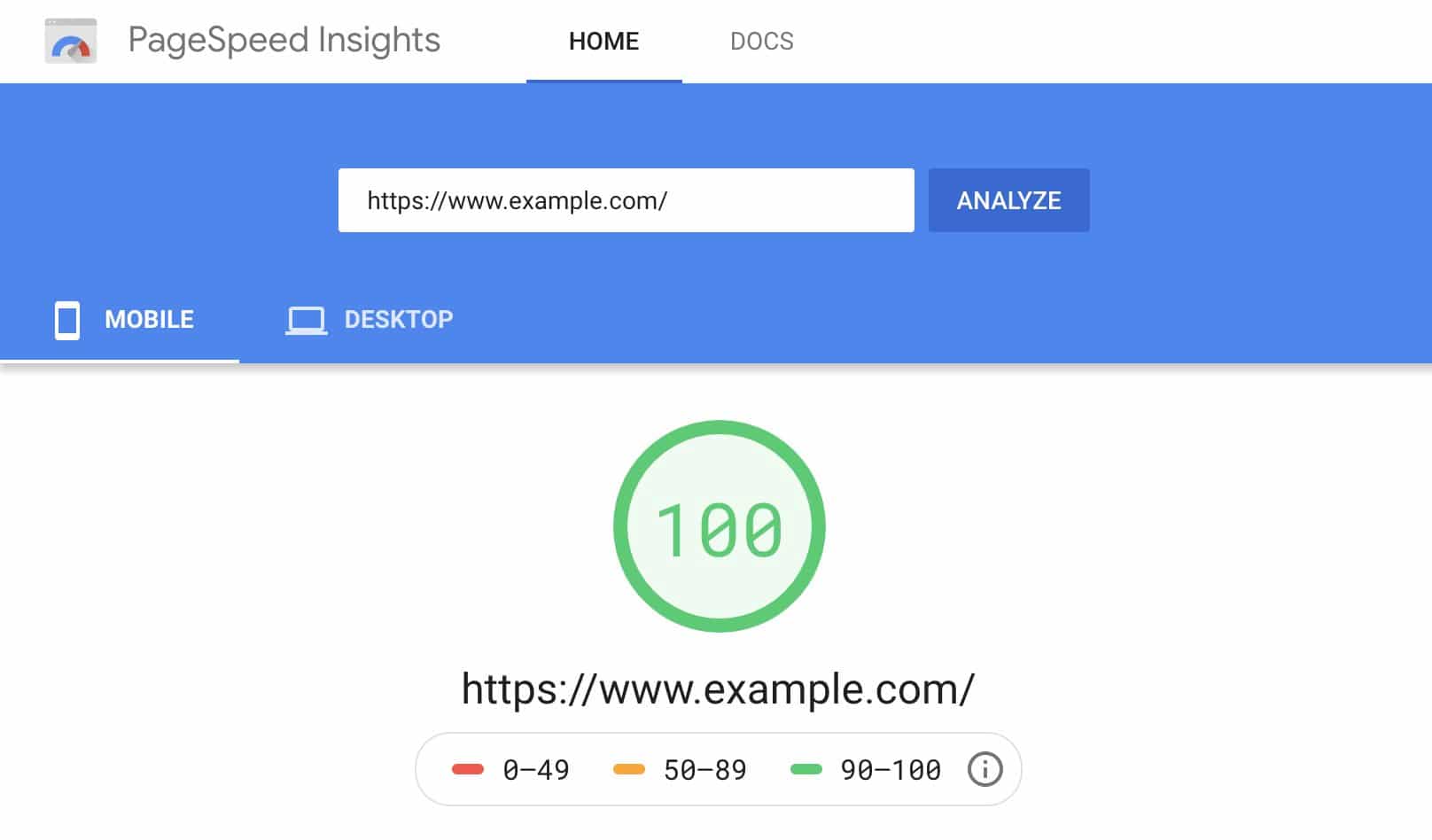 The faster your site loads, the better. Google has confirmed that it takes into account how quickly a webpage loads when ranking pages in search results. A site's speed is a direct ranking factor. A slow website will lose out to a faster competitor site if it is comparable in every other way. This is of course what we want to avoid!
When optimising a WordPress site and all of its pages for speed, it's important to limit the number of plugins used, and also the on-page frills. Animations, videos, and large images will slow a WordPress site right down and will harm your SEO.
Limiting unused code and scripts and optimize images so they are smaller in size are ways to increase a page speed load time.
Nicada Digitals Tips for speed optimisation.
To optimise a WordPress site for speed, we use:
WPRocket – a caching plugin that you don't need a degree in computer science to set up! A website Cache plugin works by taking a snapshot of a website that is offered to the visitor, rather than loading up all the individual code and scripts behind the scenes. It looks the same as it would, only loading far quicker.
Imagify – A super tool that squashes and compresses your images as you upload them. Uploading large image files sizes is a mistake we see very often and is one of the leading causes of slow page speed. Use Imagify to create your SEO friendly images for the search engines and avoid any unnecessary speed issues.
Asset Clean Up (Free Version) – this tool is a plugin that helps to remove any unwanted scripts from running on a page. If a plugin is used on another page, the script will still load on a page that it is no used on, which eats into your page load speed and should therefore be disabled using Asset clean up.
How do I know if my site is fast enough and SEO friendly?
A quick check can be done using these links below:
If you know your stuff, you can use the data provided by the speed testing sites above to work out the scripts and code that is slowing your site down and the ways to fix it to improve results with the search engines.
Internal Linking and User Experience
Your most important pages, the ones you want to rank for must be found easily. If a link within your site is buried 3 or 4 clicks deep into your site, Google will deem it not as important as other links on your site.
The internal links and overall structure of your site should flow well for the user and therefore will be when Google crawls the page too. Similar to backlinks (mentioned below), the number of internal links a page has within your site is a determining factor as to how important search engines see it.
Cluster content & authority
Cluster content is when you have similar types of content on your posts and pages, based around a key important topic you want to be seen as an authority on. If you have several pages and blog posts all about a particular topic, service or product and each internally links to your main page on the subject, this will improve the overall page authority and its position on the search engine results pages.
Blog and other pages
Google loves fresh new content, updated on a regular basis. Gone are the days of a static site which once built could remain untouched for years! A page's content (posts and pages) needs to be bang up to date and Google rewards this with better ranking in the serps.
Off Page SEO
What is "off-page" SEO?
Off-page SEO is the process of improving your site's ranking in search engine results pages (SERPs) by gaining links from other sites and establishing authority on social media. Building a brand name for yourself in your industry, and having relevant links from other industry-relevant websites to your site pages will boost your pages position in the search results.
Backlinks & the effects on search results
Backlinks are external links from another site to your website. They are important because they help search engines find and rank your site.
Backlinks take their form in many different ways, but each is a tick for your site and a nod to Google and the other search engines that your site is "recommended" by that external website. This recommendation is sometimes referred to in the trade as "link juice" which is passed between sites via its external links. The more backlinks a site gets, and the higher the authority of the sites giving the links, the more link juice is passed on.
Building links involves submitting your site to local and/or relevant directories, obtaining guest posts on other high quality, relevant websites and more. Here are the most common backlinks Nicada Digital are able to help with:
Press Release Backlinks.
Guest Post Backlinks For Blogs.
Editorial Backlinks.
Acknowledgement Backlinks.
Relationship-based Backlinks.
It is considered best practice to get fewer really high-quality backlinks from trusted sites that are relevant to your business, rather than loads of spammy, irrelevant backlinks. Backlinks should be built naturally over time. A high-quality, relevant backlink can have an enormous impact on the positions you achieve in the SERPs (search engines result pages) and the organic traffic your page will get as a result.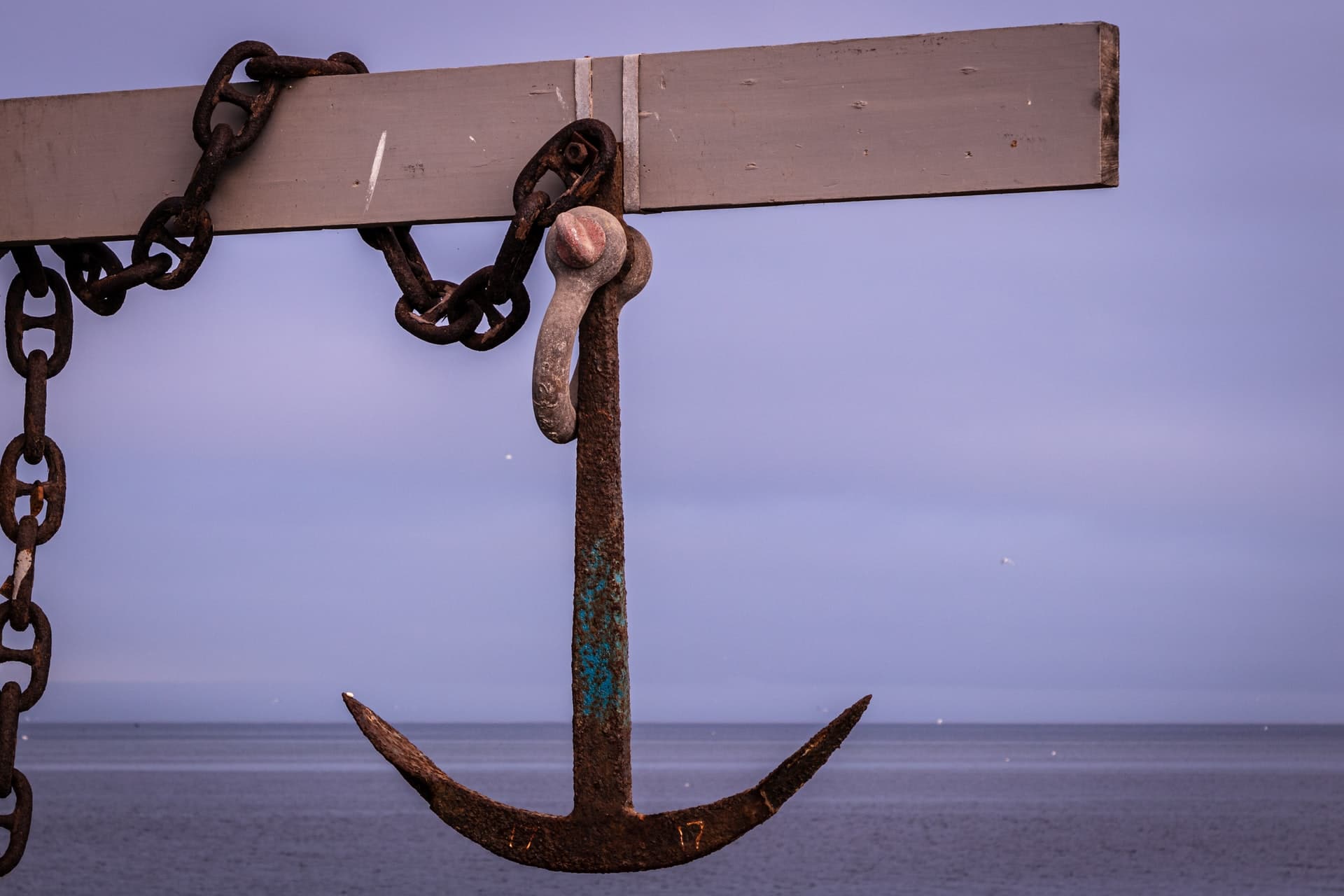 Backlink Anchor text – seo tips & best practices
Anchor text is the actual text on a site that links to your page. If you have a page all about "tennis rackets" then having an external website linking to your using this exact phrase is something that Google will take into account. Anchor text, like backlinks, should be built naturally, some will be brand anchors, linking using your company name, others will mention the products or services your page is about.
Where to get backlinks from
One technique we use for our sites and client sites is to analyse the backlinks that other competing sites have already in place. Using one of the many Ahrefs tools, you can quickly and easily spot opportunities. SurferSEO also has a great tool for looking at important backlinks you should aim for also.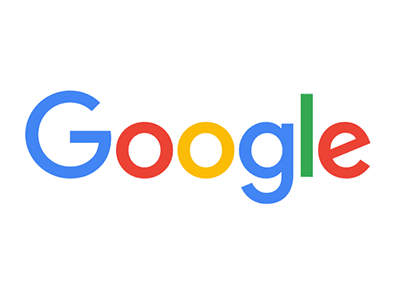 Local SEO & Google My Business (GMB)
More seo tips –
Google My Business is one of the most important things to get in place if you are targeting your local area.
This is how to get on your local Google Maps pages and be found more easily when people search for local businesses in your area.
Top tip – make sure your business address on Google My Business matches EXACTLY with the address on your website.
Local SEO will also require the use of local listings or directory submissions- sometimes called 'citations'. There are countless sites to target to list your business and this is a service Nicada Digital provides as part of the local SEO packages we offer.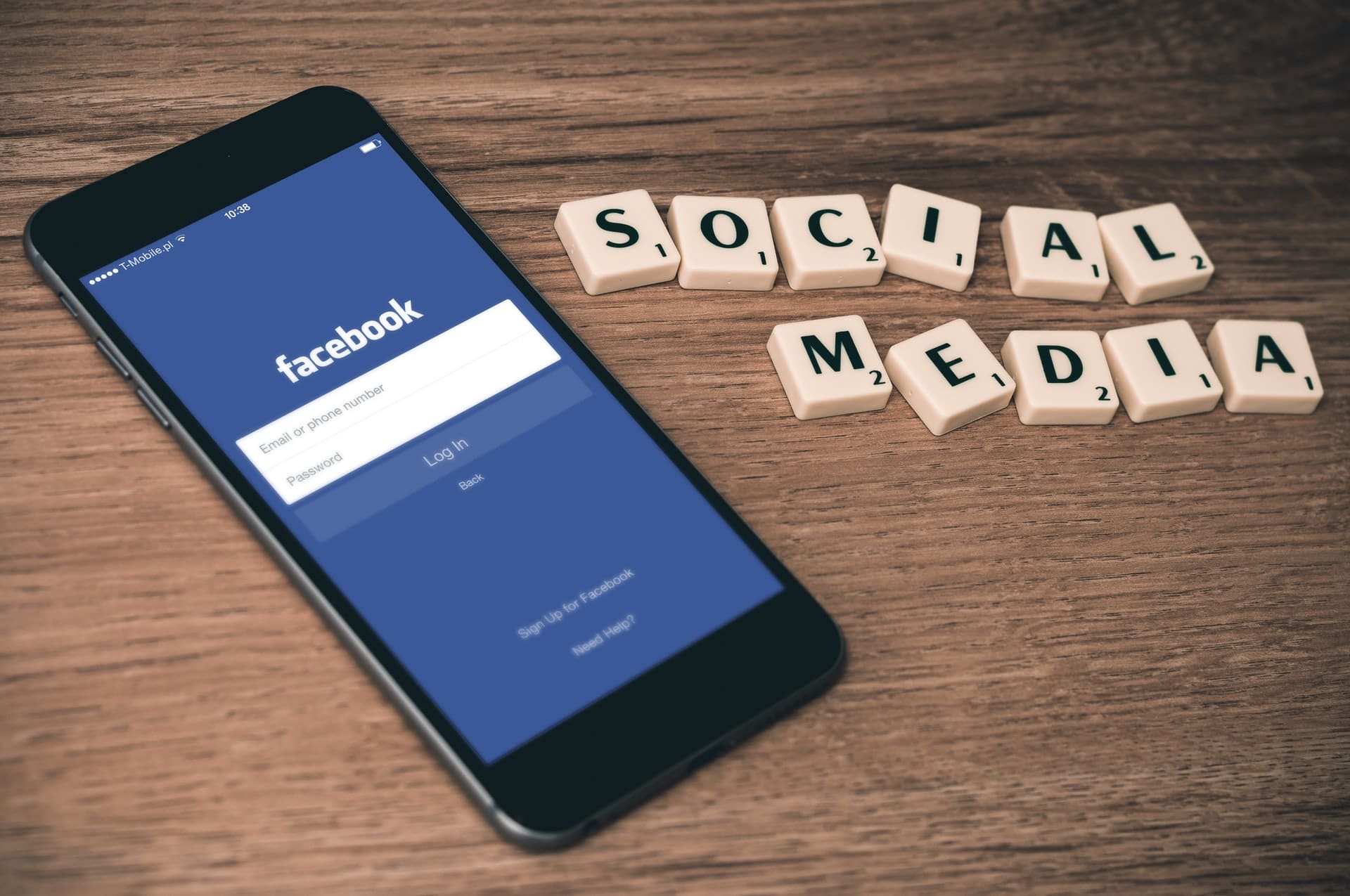 Social Signals and how is affects search results
These are comments, links, mentions and shares on social media such as Facebook, Youtube, Twitter, Instagram to name a few. The more active your social media accounts, the better as it helps establish your brand as an authority in the industry and shows that others support your business with likes and shares etc.
Monitoring Results
So you've implemented some of the fantastic tips and techniques mentioned above, how do you monitor your results to see if what you are doing is working?
Well, the first thing to keep in mind is that any changes made don't usually make a difference to a search engines results for several months. Your pages may get indexed reasonably quickly, but it will be a while before the position of the page settles in the results. Pages are known for doing a Google dance(!) as they settle, moving up and down the positions and even disappearing for a short time.
We monitor positions using Ahrefs "Rank Tracker" tool.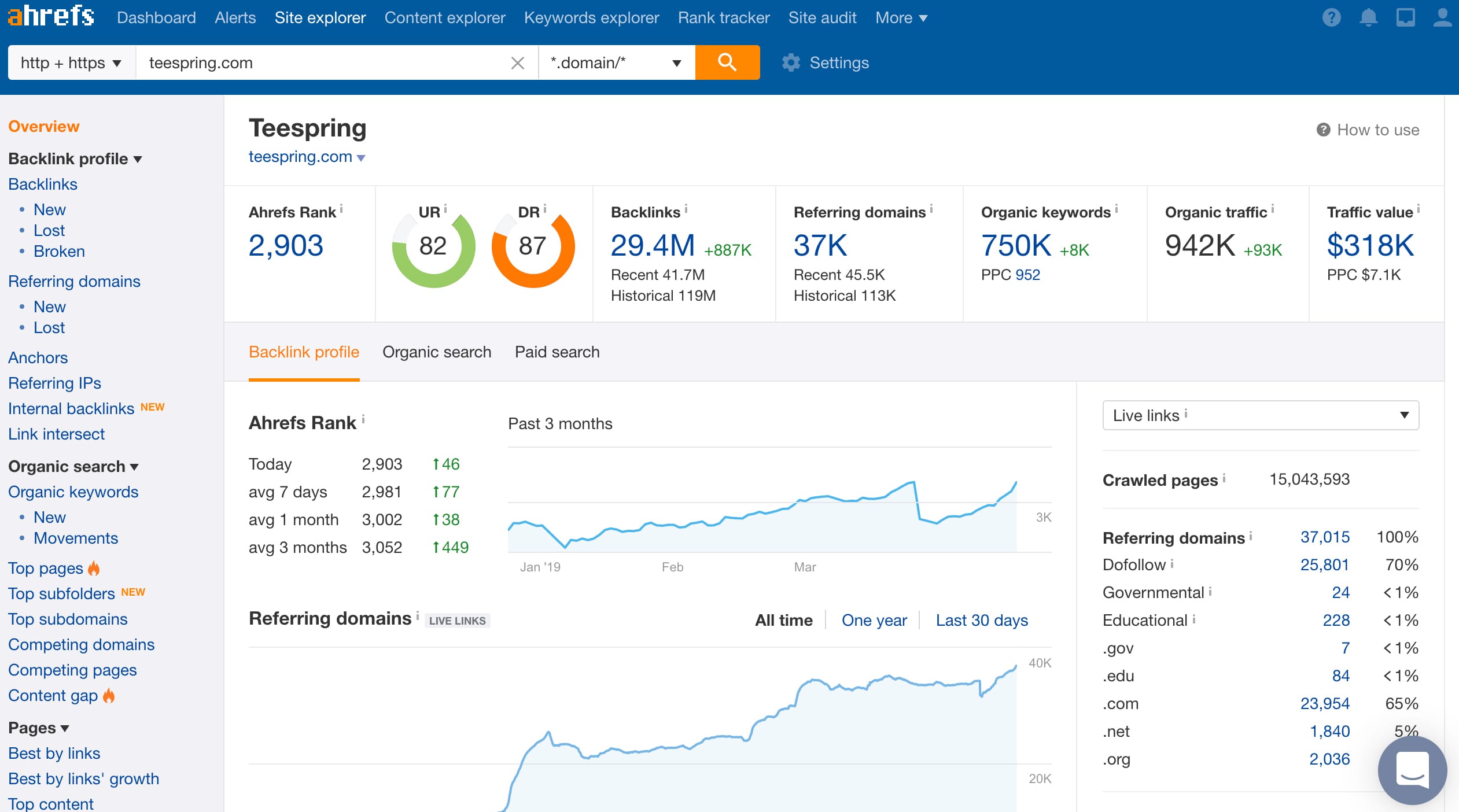 Google Search Console | Webmaster Tools
Formerly known as Webmaster Tools, Google search console is a free service that provides webmasters with the opportunity to monitor and optimize their site's performance in Google Search.
Once inside the Google Search Console dashboard, you will find it easy to generate graphs related to your site performance and your search engine rankings. It is also where you'll need to submit your website sitemap. GSC is also useful for detecting errors. Fixing Google search console errors is one of the ways to improve a site that has not necessarily been built with SEO in mind from the start.
Visit Google search console to sign up and list your website domain if you haven't already. You will need to verify you own the website domain, the easiest way is by adding a html tag
Google Analytics
As with Google Search Console, Google Analytics is a free tool that will help you keep a track of your website visitors. The main purpose of Google Analytics is to enable you to keep an eye on which pages are visited most, where visitors land and how they interact with your site. you can follow the journey they go on while on your site and see if your call to action buttons are attracting the attention you hope.
Search engines
It's worth mentioning that when it comes to search engines, Google is not the ONLY search engine out there. Plenty of traffic to your site can be obtained by targeting the other search engines and may be beneficial depending on your business and your ideal target client or customer.
Here is a list of other top search engines:
– Bing – Microsoft's answer to Google
– DuckDuckGo – An engine that is known for protecting user privacy
– Yahoo!
– Ask.com / Ask Jeeves
– Baidu (The most popular search engine in China)
There are many more search engines but these are the most well known.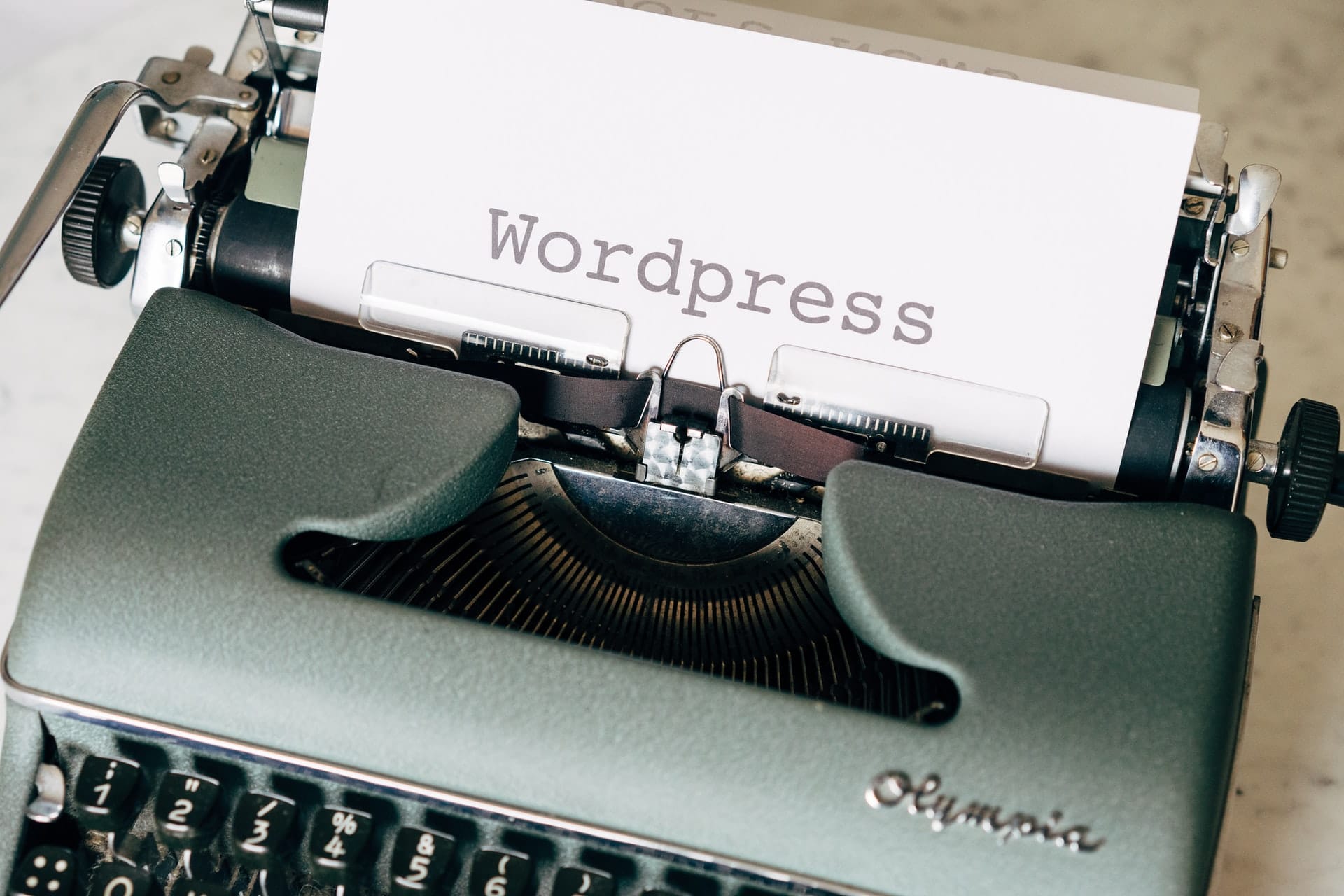 WordPress SEO
WordPress SEO is by all accounts, the most popular and simplest to use platform for your website. WordPress makes it easier than back in the days of coding from scratch! You may be thinking, "well if it's so simple then why do I need help?" The answer is that some of these more basic things are very easy to overlook when you're new at this.
We have processes set up in place that have taken years to put into place and even now we are still learning and adding to our process framework. Other platforms in our opinion don't compare to WordPress SEO, there is so much control and flexibility when using WordPress it's easy to see why it has grown in popularity in such a short space of time.
Google search results
When a Google user types a search into the search bar, in a few fractions of a second Google will serve up what it feels are the best pages to answer that particular search query. First up, you will be presented with the paid adverts (Google Adwords). there are usually 3 or 4 ad's before the first of the "natural" or "organic" listings.
The organic search results are put together using Google's own secret recipe, and although nobody knows exactly how it works, Google has kindly provided detailed documents as to what it looks for in a website in order to rank well – best practices. Other results may show on the search engine results, such as maps / local listings, shopping results, images and videos depending on what the search is about and the "user intent" for that search keyword or phrase.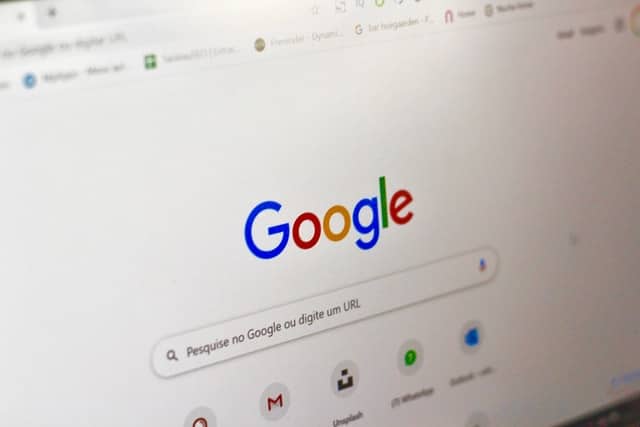 Nicada Digital SEO
Our clients love the WordPress SEO sites we build as they look great, are geared up for the search engines and are easy for clients to update too. Managing blog posts, adding text and images are all easy to do with a little help and advice from our team, which is all part of the service we provide.
When it comes to WordPress SEO, if you feel overwhelmed by the information and processes you need to implement to stand a chance of ranking well, our team are on hand to help out.
Whether it's for a brand new site we design and build, or an existing WordPress SEO project you are working on, our team of WordPress SEO experts will be able to provide an up to date, clear plan of action to drive your pages to the top of the results. We do all the planning and research and have all of the tools to hand mentioned above so are more than well placed to tackle your WordPress SEO for you.
A quick note about Black hat vs White hat SEO
Black hat SEO relates to the use of underhand methods and techniques aimed to get a site indexed as high up on Google's ranks as quickly as possible.
One black hat method is done by using spammy backlinks, such as those from link farms and PBN's (Private Blog Network). Keyword stuffing and cloaking are others that the unscrupulous SEO's in the industry used to use. Black hat techniques are a great way to get your site penalized and even removed from Google.
White hat SEO is obviously the complete opposite and is about building a natural following that will lead to more genuine likes from people who are genuinely interested in your business or product.
Nicada Digital only uses white hat techniques for our clients. If anyone is offering "guaranteed" positions on Google or offering SEO services for a very low price, you can bet your last penny they are taking shortcuts and using black hat techniques which may even work in the short term but will get you kicked off Google very quickly.
Conclusion
As you can see there are many factors to take into account when ranking a website or web page using SEO. The above tips and information are a great foundation for a site's seo, but are by no means a full or complete list of things to do. Each website is totally unique and the strategy should therefore also be unique.
Optimize your site
The team here at Nicada Digital can start your SEO project at the time of building and designing your site so that it's off to a head start right away. From registering your site address (preferred url) and hosting, through to the design and build of your properly optimized website, we've got your back.
Alternatively, if you have your own website already and need help putting the SEO in place, something that is often missed by many when building a site, simply get in touch and we will be happy to talk you through the best options to properly optimize your site and can put a strategy in place to achieve more organic traffic to your site – after all, more traffic is what it's all about!