Welcome To

Nicada Digital
Nicada Digital is an expert web design agency based in Cheshire, working with customers throughout the UK . We specialise in website design, digital marketing & search engine optimisation and a wide range of website design services.


What's included as standard?

Free SSL Certificate for website security (12 months).

Free domain registration (12 months).

Website created with user experience design (UX) in mind

Fast, free hosting (12 months).

Free website related business email (for example info@yourdomain.com).

Mobile responsive design for all devices.

30 days support with ongoing monthly website maintenance option if required.
Simply fill out the form or call us on
0161 486 6048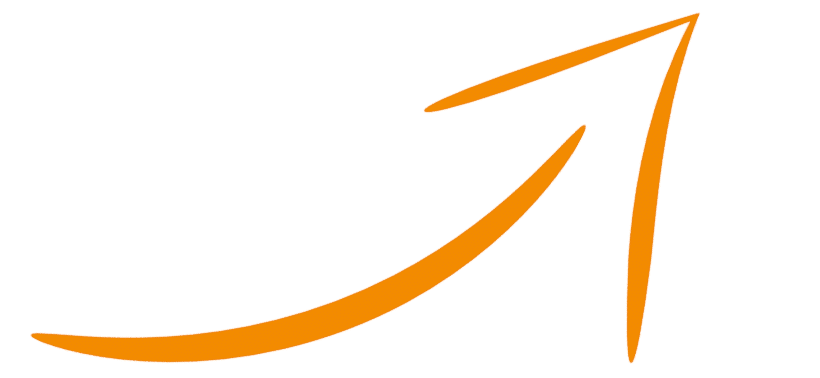 What are Web design services?
In order to get your business online, there is a series of processes and steps to go through. Just having a web design company create a website is only part of the jigsaw of success.
Web design services can include everything from
Mobile responsive website design to adapt websites to all screen sizes and devices.
Attention-grabbing promotional videos.
Copywriting services to get your message across in the best way possible.
Website SEO for search engines such as Google, Bing etc to increase visitors and build an audience.
Digital marketing services via social media such as Facebook, Instagram, LinkedIn Twitter etc.
As a top-rated website design agency, Nicada Digital can provide all of the above services, meaning one point of contact for you, and an efficient way to utilise all website development services under one roof.
How much does web design cost?
Although many companies have packages and pricing to choose from, from our years of experience we've found that a project rarely falls into an exact, predictable category. Therefore we always offer our clients a free, no-obligation consultation and quote (by that we really mean a friendly chat via phone or email about your business goals). There are no hidden costs or surprises such as VAT, hosting costs or security SSL certificates.
Nicada Digital are a Web Design Stockport company, however, our team cover all of the UK.
What are the 4 stages of web design?
1. Planning and Strategy
Our team start by asking questions about your business to gain an understanding as to what you'd like to achieve with your website design. We can then match your ideas to the services we offer to get your business the best results.
2. The Build
Once we have gathered relevant photos, text and any other content from your existing business, or via our service providers such as copywriters and graphic designers, we start to build out the site for you. You will receive a draft for approval when the first few pages have been created.
3. Fine Tuning
Once you have reviewed the draft, as part of the web design service, we discuss any changes and these are made to ensure we tick all of the right boxes. Customer journeys are the best way to tell if a website is successful. We follow a typical customer journey through the site and make certain the user experience (UX) is easy to navigate and understand.
4. Going Live - With Support
When all of the changes have been made and the site meets all of your requirements, your site will be tested fully. The site will then go live. Any support needed at this time will be available from our team. There are no call centres, you will be able to speak with your account manager and/or the relevant experts if required. Customer Service is extremely important to us, which is why we always receive 5-star reviews!
We have worked on countless projects, spanning 20 years and have worked with businesses from a huge variety of industry sectors. Please see some of our latest projects, case studies and example layouts below …
Website Design Services
WordPress Web Designer
Our talented website designers usually utilize the WordPress content management system which means that the sites created are easy to update and manage by our customers. Whether it's a brochure style site that needs an update, a blog site with the latest news, or an eCommerce site that needs products adding regularly, it's all straight forward on the WordPress platform. Especially when you consider that help and support is provided for your business while you get to grips with everything.
On occasions, a different platform will be deemed the most suitable solution for various reasons that will be discussed. Our developers have expertise in a vast range of web design platforms and ecommerce systems and draw on this experience to recommend the best fit for your business needs at the beginning of the process.
Our Team Values
We always use best practices whether designing sites, marketing them or creating content and never take shortcuts or settle for quick fixes. We provide a quick and efficient service and produce websites of an extremely high standard, beyond anything typically available in a similar price bracket. Data and security are also very important to us. All of our websites are secured using SSL in addition to relevant security software.
Brand Identity
From bespoke company logos for websites through to on-site branded images and eye-catching website banners, our graphic design team can develop your existing brand or bring your new ideas to life.
Search Engine Optimisation (SEO) & PPC Marketing
Getting traffic to your website is an important thing to consider. SEO and PayPer Click (PPC) advertising are both ways to drive visitors to an existing or new website. Nicada Digital experts can guide you through the pros and cons and offer a tailored solution.
Copywriting
Nicada Digital copywriters research your business to create and develop relevant content for websites. This can be sales copy to create excitement about a product for an e commerce site, compelling content for blogs or even SEO copywriting to help improve your search engine ranking. Great copy that engages readers will retain the visitors and fully enhance the overall user experience (UX Design). Our copywriters are a worthy investment when starting a website from scratch, and whatever your line of business, we know the right person for the job.
Video Production
Businesses only get one chance to make a first impression! Web design agency Nicada Digital often get asked to create videos for the websites that we build. Hosted videos to introduce businesses, virtual tours, animations and more are all possible to provide your customers and clients with that all-important first impression.
Latest 5* Website Design Feedback
"I always go to Adam and his team for all my web design needs, they make so many helpful suggestions along the way to optimise my design brief, making the entire process painless. They're very intuitive about web design, what looks good on multiple platforms and are technically excellent. Superior Web Designers"
"The Nicada Digital team are incredibly responsive, open to communication and client's requests. Being true professionals, the team strictly sticks to deadlines.  Highly organized, having the entire working process under control, so you can be sure that the job will be done timely and on schedule." Read more
"I deliberated with a few companies of who to build my new e-commerce website and have to say I made a great decision in choosing Nicada. The website looks great and I have to say the price was very reasonable … Thank You so much, great experience !!! "
__________
Aparna Ilangovan
Website Project
Imagidex Ltd
__________
Tim Springer
Website Design
The Laughing Gull Book and Gifts



Please get in touch and we'll be very happy to discuss your project requirements and will offer expert, friendly advice.