Can we download Divi for free?
With over 2 million websites using the combination of WordPress and Divi, you can be certain that this is a great choice for your website. It's my theme of choice for our client sites as it allows for great design, a fast responsive website and is easy for our clients to update too with minimal input.
Can I get Divi for free?
Yes you can! Many people who search want to know if Divi is free – it's available from Elegant Themes. They've created a WordPress theme and drag and drop page builder that they're offering for free. In this article, I'll go over what it is and how you can get it for free.
Free Divi by Elegant Themes
If you have heard about how good Divi is and want to try it out before you make a commit – you CAN try it out for FREE! Simply visit this page and click the 'try for free' link to start your trial.
We love creating amazing websites with Divi! Our customers love it too! Many are already building amazing websites or alternatively are managing the website or blog we've built for them.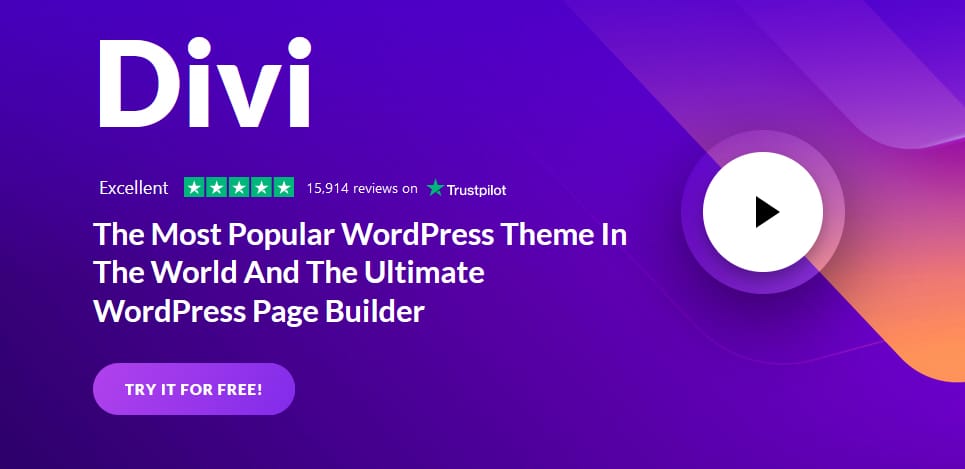 Another way to Get Divi for Free
By hiring our top web designers here at Nicada Digital, our sites can include the Divi theme at no extra cost to you. We are lifetime members and as such can provide the theme on your site completely free when you book in our team to build your site for you. We can also keep the site updated using the latest version to keep everything running smoothly. Get in touch for a free no-obligation quote.
What is Divi?
Divi is a WordPress theme and drag and drop page builder from Elegant Themes. Divi allows for great design, fast responsive sites that are easy to update with minimal input from designers or site owners.
For Nicada Digital, we love it because of its ease of use for our client sites as it allows for great design, fast responsive pages that look great on all devices and is easily updated by clients with a little training and guidance from our team. Perfect for brochure sites, blog layouts and eCommerce sites.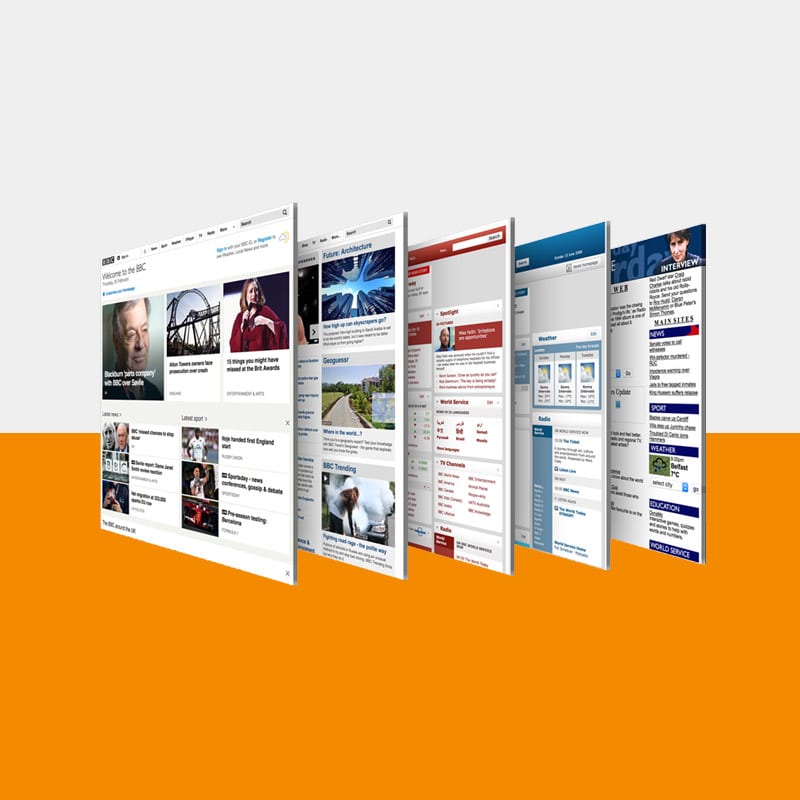 Divi Theme & Divi Builder By Elegant Themes
With Divi, you get the Divi theme and Divi builder together, allowing for the best of both worlds.
See more about each version below:
The Divi Builder
The Divi builder is a drag and drop builder that if you are comfortable with design allows you to upload your own images or videos, and there are over 40 existing layouts available to use.
If you are more knowledgeable in web design, it's possible to create custom content with shortcodes, custom CSS code and even add in animations like slideshows and countdown timers!
With such an easy way to build beautiful pages, it's no wonder that it is one of the best-selling WordPress themes in the history of the web.
The Divi Theme
When using WordPress as your CMS (Content Management System), you will want to use a premium theme to give the most professional results. Divi includes a responsive, high-performing theme that looks amazing on any device and has an intuitive interface for both you and your clients. It works alongside the Divi builder plugin seamlessly.
This means that you can build pages, posts and even opt for a blog layout with just a couple of clicks.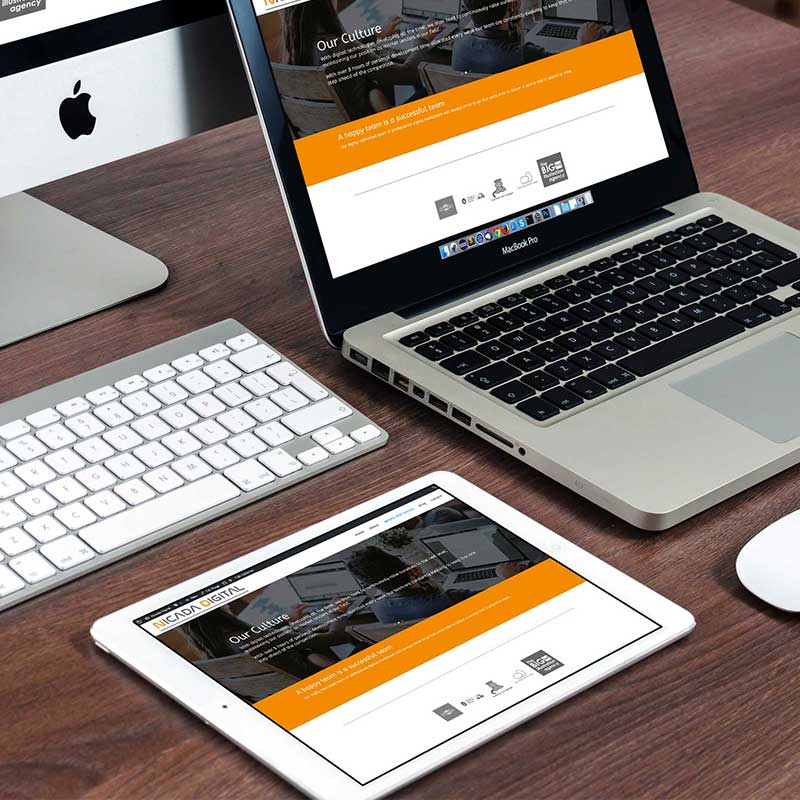 What are the benefits of using Divi?
Using Divi Theme to build a WordPress website will give you a powerful theme that is fast and intuitive to use. Not only will it help you get the best out of your content, but it will also give an elegant finish with a professional style. If code is not your thing, Divi allows you to create on the front end, leaving you to concentrate on the layout and content rather than the technical aspect of web design.
Benefits include:
Use the Divi front end, visual builder.
Easy to use and quick to learn.
Loads of free videos and tutorials.
Works with all the most popular plugins.
Numerous free layout templates to help you get started – including entire site layouts and single page layouts.
Need help creating a website layout with Divi – Join an empowered WordPress community.
Elegant Themes offer a 30 day free trial, with nothing to pay if you decide it's not for you.
Great value for money with a lifetime membership.
Layout Templates
If you are handy with creative tasks but lack the confidence to start from scratch, there are many layout templates available to get you started. These layout templates are ready to populate with your photos, images, icons, brand colours and text.
A website is not easy to put together if you are not a website builder by trade, so anything that gives you a head start is a bonus. Layouts pre-designed by experts are available for download to your site.
Join the Divi community – help and support for Divi theme
As Divi is so popular, there is a great community on the web to help you out when needed. There are a lot of tutorials and articles on Divi Theme's website, as well as a forum where people can chat about how to use the theme.
You can try the free Divi Builder as part of the free Divi trial, so you can get to grips with it and can follow the many step by step tutorials that are available. Divi has a huge community and there are various Facebook groups to join dedicated to its use, so any issues or problems can be solved.
Don't want the hassle of self-building using Divi? Need help with an issue or advanced functionality? Nicada Digital can help you! Simply get in touch and our team of Divi web design experts will be on hand to assist you.
Elegant Themes Divi Theme Pricing – Can I get Divi for free?
There is a 30 day trial period with Elegant Themes, during which you can try it out and see how well it works with your content. The free Divi offer is a 30 day money back guarantee so joining is a no brainer!
You may come across some less reputable sites offering a free divi theme, but this is to be avoided if it is not from the genuine "Elegant Themes Divi theme website". Bugs and viruses can be bundled with these illegal pirated files to compromise your security.
If you've tried to create a site or page in WordPress using other themes before without success, Divi changes everything, give it a go it's well with making a purchase.
After the free 30 day trial, users will need to commit to one of their plans to continue.
Here are the current rates: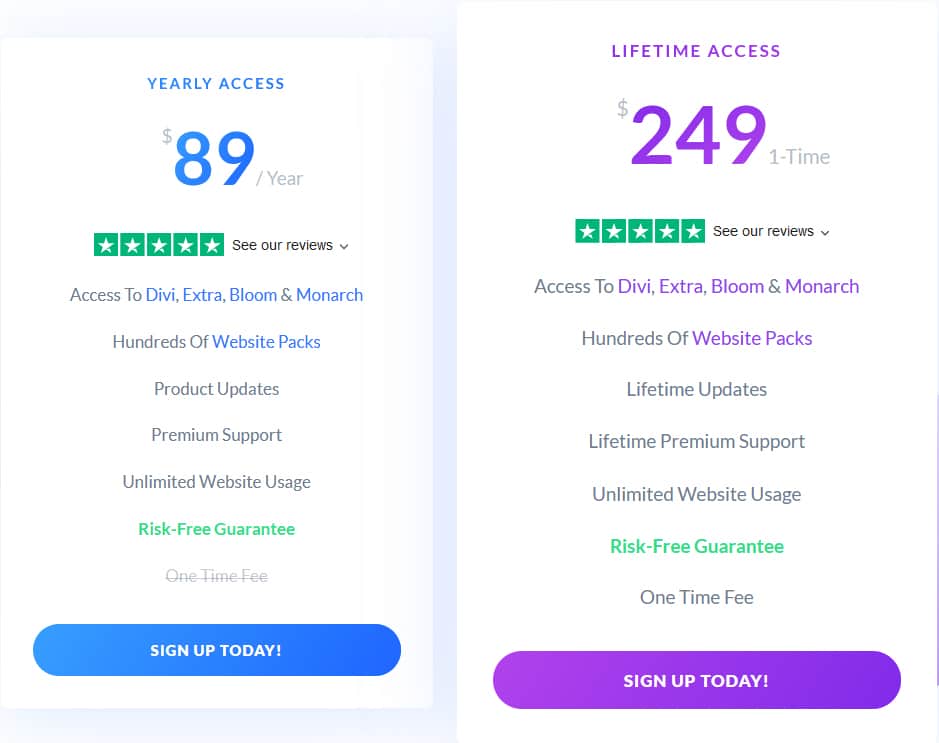 Divi offers great value without a doubt!
The lifetime access package provides superb value for money as you can use the theme on any number of sites without further costs, and you get access to all the latest updates and new layouts too. We've been a member of the lifetime option for many years and have honestly loved every minute. Joining is risk free so why not give it a test?
Can you use Divi with other WordPress software plugins?
Absolutely – Divi works very well with third party plugins.
For example, Divi has dedicated modules allowing users to build websites with the eCommerce plugin WooCommerce. With Divi's settings you can build and set up an online store using the visual builder, and the WordPress dashboard. Typically here at Nicada Digital, we will build an online shop for our clients and then guide them on how to create and manage the products they wish to sell.
Other popular plugin options include MailChimp, for those wanting to build a mailing list, and Yoast SEO to help get pages listed on Google and other search engines. Here at Nicada Digital, we specialise in search engine optimisation should you need any advice on this topic.
Third-party security software to protect your site and its data, and software to back up your site in case the worst should happen are very important and can be used alongside Divi.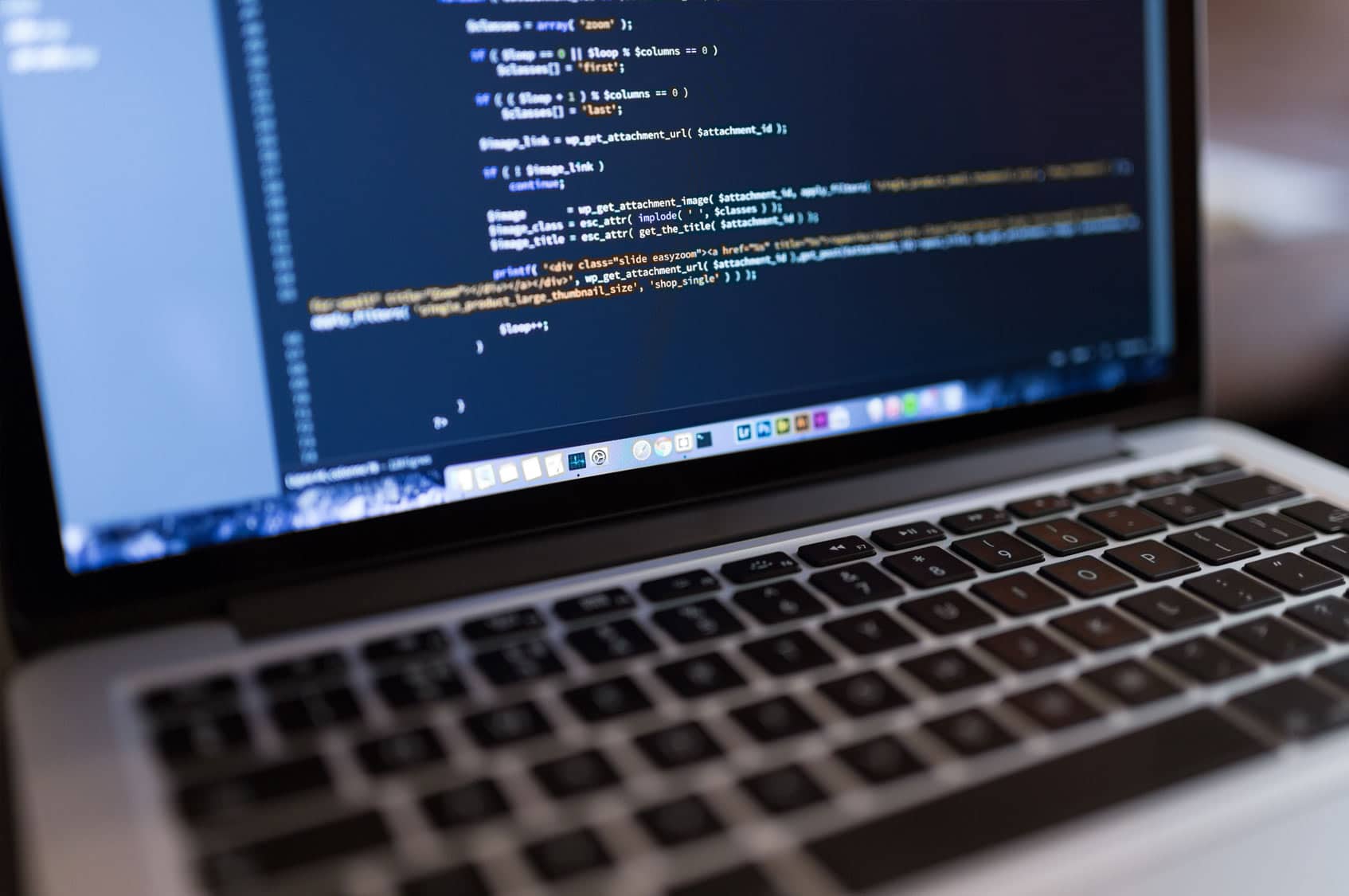 How to get up and running with the Free Divi Theme.
Once you have visited the Elegant Themes site and downloaded the software to your system, you can install the plugin from your WordPress (WP) dashboard.
You will need to be logged in as an administrator of the website and then click on Plugins. Once your page is loaded you can choose Add New and then Upload Plugin at the top of the screen. Browse to your download and hit Open and Install Now.
Depending on your settings, the complete zip file may be too large for WordPress to extract. Another way (the way we do it) is to extract the plugin zip file and copy the files directly to the themes folder on your server using ftp. Once uploaded, you will see the option to choose Divi as your chosen theme in the Dashboard. You will need to select it as it will not override the default theme automatically.
Elegant Themes have extensive documentation to search through and great support for users when you join if you need help installing your theme after making a purchase.
Our customers are already building using Divi Theme
Divi's ease of use is what has made it our most popular theme. You can make beautiful, professional websites with unlimited options that will look amazing on any device or browser.
You'll also be able to see your new website unfold in real time and see the changes you're making as they happen!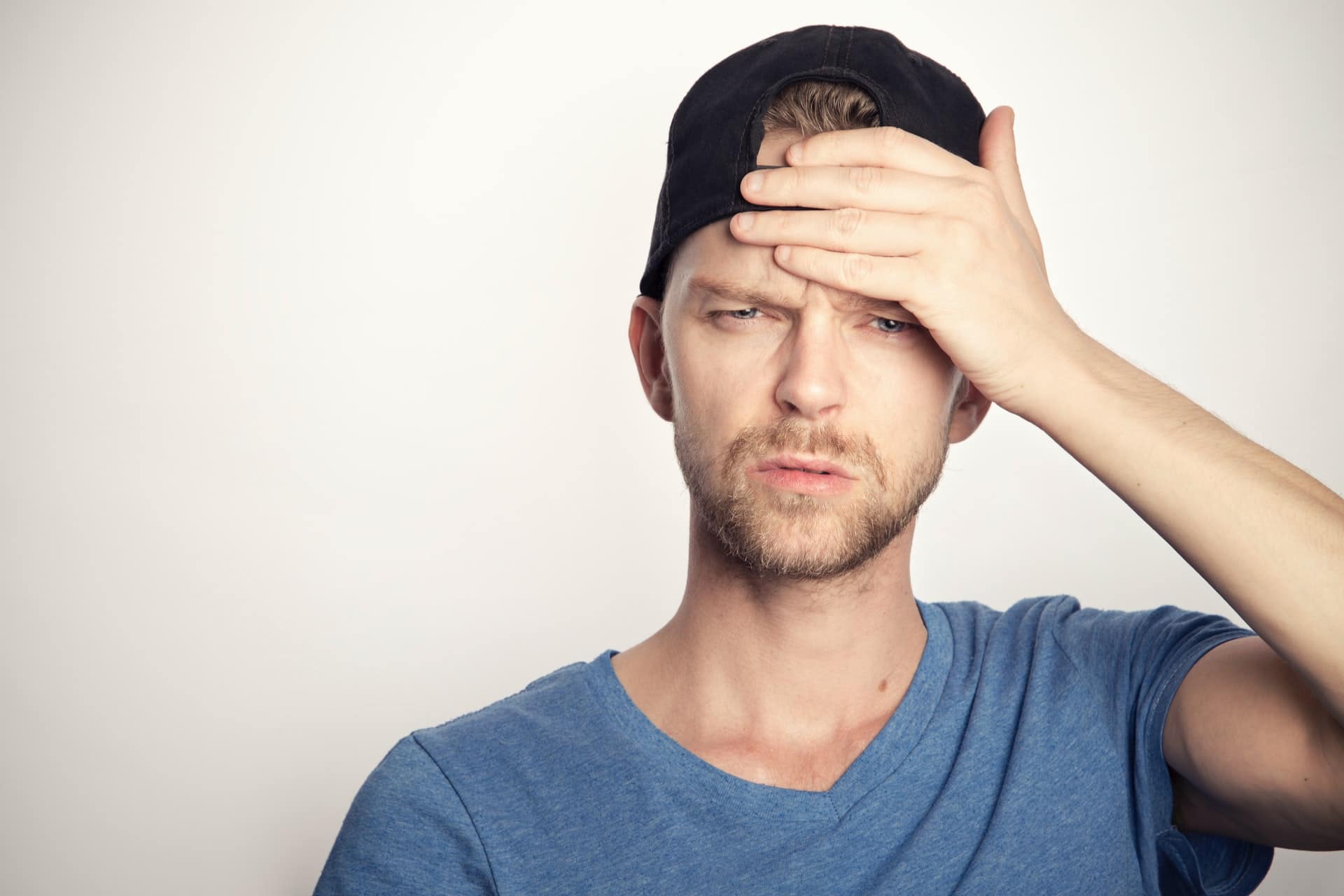 Drawbacks of Divi
The many pros of Divi definitely outweigh the cons, however, there are some shortcomings to Divi. As always, it's important to consider every aspect when you're making the decision whether to purchase a product or not.
Common concerns include:
Divi theme website speed.
Website speed is very important from a user point of view, but also from an SEO perspective too. Fast sites rank higher in search engine rankings.
Straight out of the box, Divi theme is not a slow theme as such, although as it has the builder bundled with it it does make it sower than other themes. However, the extra functionality and ease of use far outweigh the slower load time. Most of the time, slow speeds are down to user error – not optimising (compressing) images or adding too many plug-ins or fancy unnecessary features.
How to speed up your Divi site
There are ways to speed up your Divi theme website once it is built. Here are 4 ways we suggest (and use on our sites with great success)
Using a cache plugin
Optimise all images using Photoshop or similar editing software and/or a compression plugin.
Remove any unwanted or unused code & unnecessary plugins.
Make sure your Divi theme version and your Worpress version is up to date. All other software in use should be updated to the latest version too.
It's hard to transfer a website from Divi Theme to other themes.
If you use Divi and stick with it, this won't affect you. However, if you decide you'd like to switch to another theme in the future, transferring over is not an easy or straightforward task. Layouts would have to be redesigned from scratch in most cases. That's why it's super important to try the free Divi trial to see if it's the perfect fit for your business.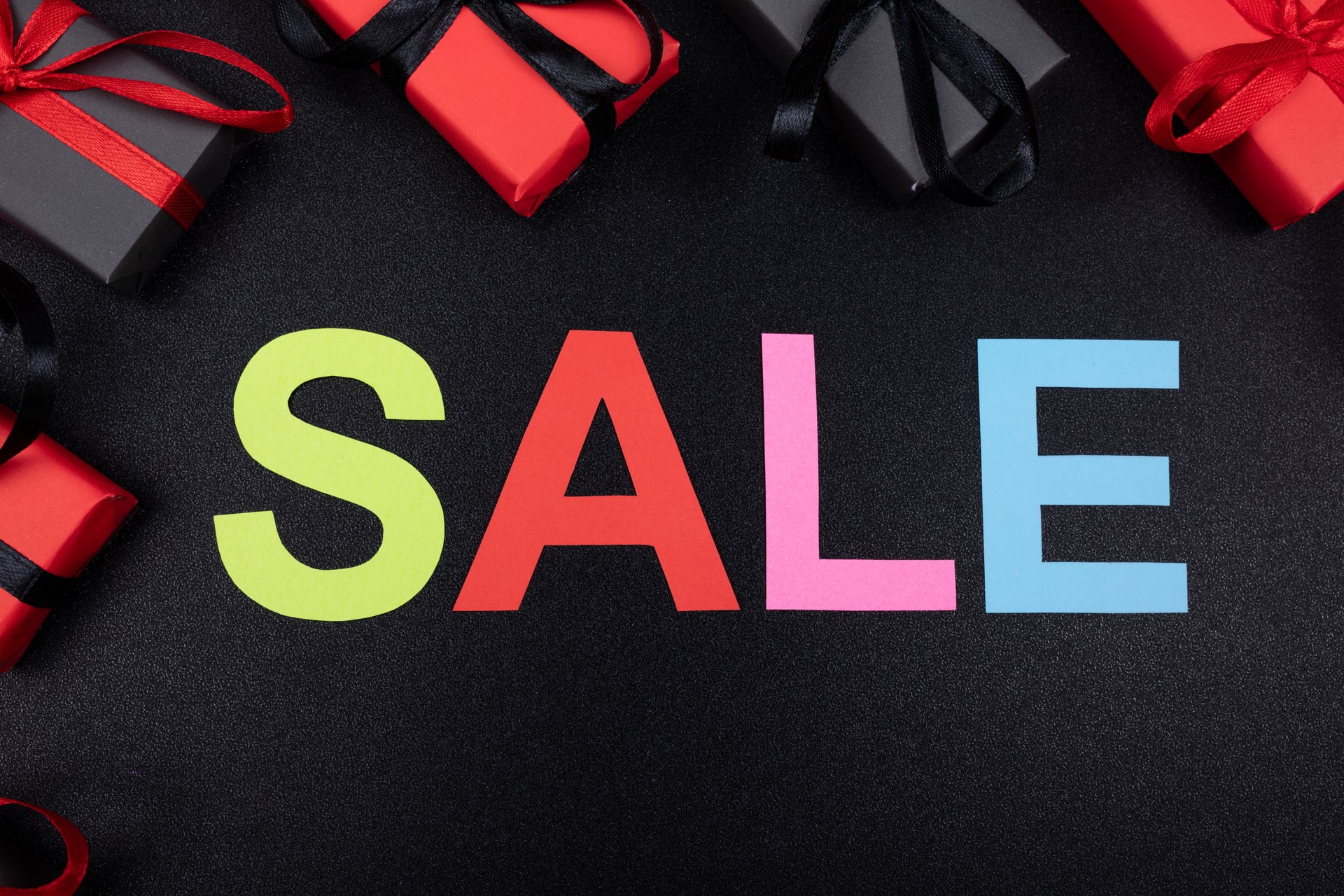 10% Discount off a Divi Theme / Divi website membership purchase
For a limited time, by using the link here you can get 10% off Divi theme membership. It's a great offer, just follow the link to make a purchase at the lower rate.
Conclusion
We hope that you have found this article helpful. We have explored the reasons to download and test Divi and start building your own Divi website today – and also the main areas of concern and how to overcome this. Nicada Digital are experts using Divi and we can create your very own custom Divi website – why not ask us for a quote today? 
Disclosure: Some of the links in this post are 'affiliate links.' This means if you click on the link and purchase the item, Nicada Digital will receive an affiliate commission.