Introduction – How to write a blog post
In this blog post we are going to talk about how you can write better posts faster than ever before – and how a clever robot called Jasper (formally known as Jarvis) can help!
The first thing that is important when you start writing a good blog post is being concise, clear, and organized. These three things will make your content easy for the reader to understand without having to read through a bunch of fluff or googling what you're trying to say in order to understand what you're saying.
The second is being accurate. If you write a blog post about something that ends up getting refuted by an authoritative source, your credibility takes a huge drop and your readers will not stick with you.
Using these two guidelines as our building blocks, we can start to outline a strategy for writing in less time and better than ever before.
Writing a great article or blog post is not always easy.
It's not just that it takes a lot of time, but also that it can be difficult to know what you should write about and how to organize your thoughts. Using the right software tools can help you and will boost your output significantly.
But don't panic, we're here to help whether it's for your first post or if you are a seasoned pro wanting to improve your workflow …
Keyword & Topic Research – Blog Post Ideas
There is very little point in writing a blog unless it's about a topic visitors will want to read about. If you want your post to be found on the search engines, researching the popular keywords that your target audience is search for is very important.
There are a number of free and paid tools to help you with your keyword research. Here are a few:

Answer Socrates is a keyword research website that you can use to find answers and new questions. It takes a different approach than other tools in that it's about "answers" rather than "keywords."
The first thing you'll see on the site is a list of categories for quick access – for example, if you're into food, there's an entire category just for food. You also get snippets of popular questions in these categories.
If you click on one of those questions, they'll show you the question more fully and provide keywords and SEO information to help you with your own search engine optimization strategy.
Website: https://answersocrates.com/

Answerthepublic.com is a website where you post a question and then watch what people say about it. For example you can post a question like "What are some ways to be healthy?" and it will generate some really useful responses. It's an easy way to get ideas for blog post topics!
Website: https://answerthepublic.com/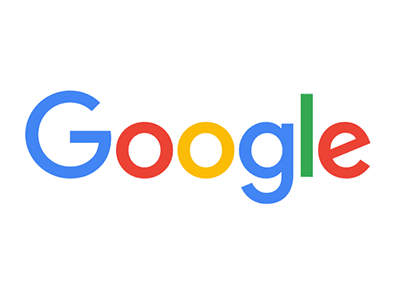 Google Keyword Tool
If you have a Google AdWords account it's possible to use the keyword tool for your own blog post research, rather than for their paid adverts.
For example, we often look for keywords that have a high average monthly search volume, low competition and also some good sponsored results.
Google Auto Suggest
This can be a real time saver on the web to find a topic that you'd like to cover. Simply type your search query into Google, then take advantage of the auto complete feature. It's easy to spot an idea for a blog post by simply using this within minutes!
There's no science to it really, you can start typing in a topic and you'll be presented with various queries, from there it's simply a case of seeing what's being suggested.
Google Trends
This is a very useful tool for us bloggers because we are looking at the interests of the people searching Google. It will tell you what your potential audience would be searching for, perfect for you to write about in your blog post.
Save time! Write a Blog Article In Less Than 20 minutes!
Then Move From One Blog Post To Another.
This is where Jasper ai (previously known as Jarvis or Conversion ai) will help you!!

What is Jasper (Used to be known as Jarvis / Conversion ai)?
Jasper is an artificial intelligence that is designed to work within your content. He's your copywriting wingman who you'll not be able to live without once you have him on board.
It's essentially a 'swiss army knife' of digital marketing software, which means it can be used for multiple purposes and not just writing blog posts.
This Artificial Intelligence (Jasper ) will help you write blogs in super quick time by taking your headings and ideas from the research carried out in the above stages and, at the click of a button, will "compose" relevant, unique content perfect for your blog post.
How can Jasper help you write a blog post?
Note: I am obviously using Jasper to write this blog post – so rather than explain, let me show you right here, right now in real-time as I type. Here goes …
>Jasper, write down the steps for creating an article or blog:
Create a Blog Article Outline
Add Headings and Ideas
Choose an Idea to Write About
Click "Compose" on Jasper AI's Website (Jasper )
Wait for the AI to create your article in less than 20 mins!
That took less than a second to create the steps above. Happy days!
There are endless writing tips and commands as Jasper understands most of what you ask.
Search Engines – on page SEO for your blog post

Adding SurferSEO to Jasper can increase blog post production and will help get your posts seen on Google and other search engines. Using the Surfer software in conjunction with Jasper, keywords are suggested for you to use in your post, like painting by numbers for copywriting. By including these relevant content terms, keywords and headings that are suggested to you, you will stand a great chance of ranking your blog high in the search engine results pages (SERPS).
What AI copywriting software WON'T do
Jasper does not replace the blog post copywriter, but rather helps them by giving them tools and resources to create content quickly and effectively.
It is not a magic wand that will make you look like a copywriting genius. Your copywriting skills should be OK to begin with and it's your job to steer the ship – get rid of any spelling errors, add more content as required, edit, proofread and double check everything until you are happy with what you have created.
Jasper will always need direction in order to provide the best quality content possible. That means that you have to feed Jasper with relevant ideas and headings from the research you have done.
For example, if I'm looking to create something around Computers, and my research throws up the topic/title for example "9 Reasons Why You Shouldn't Buy a Computer". This can be fed into Jasper , then it will know what kind of information would be suitable for this article – and more importantly how to present that information in an engaging way.
Does Jasper copy other content – is there a plagiarism risk?
Jasper does not copy other people's writing and is plagiarism-safe.
Jasper has all the latest technologies to ensure that your text cannot be detected as duplicate content from anywhere on the internet.
As a belt and braces job in case of any chance duplication, after all the internet is a big place, it's advisable to use plagiarism checkers such as the one built into Grammarly or Copyscape. We use Grammarly here at Nicada Digital as it offers other tools such as grammar and spelling checks as well.

What "Boss Mode" is and why you need it!
Rather than leaving your document to use the many useful templates that Jasper has to offer, such as content improver, AIDA (Attention, Interest, Desire, Action.) and PAS (Problem-Agitate-Solution) frameworks, Sentence Expander, meta description text and more, you can simply ask (or tell) Jasper to action this on your long form blog page.
We used an example above, here is another:
***
Jasper , Answer the question "[How many blog posts should I post per week?]".
Here is the output:
This may vary, but we find that 2-3 posts per week is about right. It is important to post often enough to be remembered and found by people who visit frequently, while not posting so much that the blog becomes stale or repetitive.
***
Not a bad response! Cuts the writing time down to a minimum.
How to learn about Jasper – is there training or courses I can take?
Yes! As well as a superb, supportive community on the Jasper Facebook group, there are training videos on the Jasper Academy, Live webinars and a blog to help you succeed in your ai copywriting goals.
Images
A quick note about images – using relevant, visually appealing, high quality images when you write a blog is imperative – there are plenty of free stock image websites out there, we are big fans of https://unsplash.com/ for the websites we build for our clients and the blog posts we create.
Conclusion
So by using the above techniques, helpful tips, and learning to use Jasper , you can crash out amazing content and write a blog post in just a matter of minutes. Writing a new blog or starting other blogs for new ideas no longer has to be time-consuming or a laborious process. Instead, you can stay focused on your business, enjoy writing great posts and will be able to write faster with more detail included.
We hope you have enjoyed reading this blog post and the great tips suggested, written with the help of Jasper ! Overall, we hope you have found it a helpful article.
If you would like to try Jasper for FREE, we have a special offer link below for our readers to help you start writing today:
Written by Nicada Digital
Nicada Digital are social media experts and our team include web designers, SEO and digital marketing experts, branding and graphic design specialists. We have great ongoing relationships with our customers and manage many types of content with great success.
Disclaimer – This page contains affiliate links. If you find the information useful and click on a product link and make a purchase, a small commission will be earned by Nicada Digital, we thank you for your support.