Create videos
Auto generate video content for digital marketing.
Create AMAZING money making videos in double-quick time!
The best way to be successful with video digital marketing is by using 2 artificial intelligence (robots) – Conversion ai (no known as Jasper) and Vidnami (Vidnami has now been replaced by Designs AI in this guide). These two AI tools are the key to creating high quality, quick content for TikTok, YouTube video and other social media channels. With these tools, you can create videos in minutes that will rank well on Google search results!
This blog post talks about how people can use Jasper combined with Vidnami to make money online.
It's completely free to try both of these ai tools, so you may as well check them out and see how they can work for you! Nothing to lose.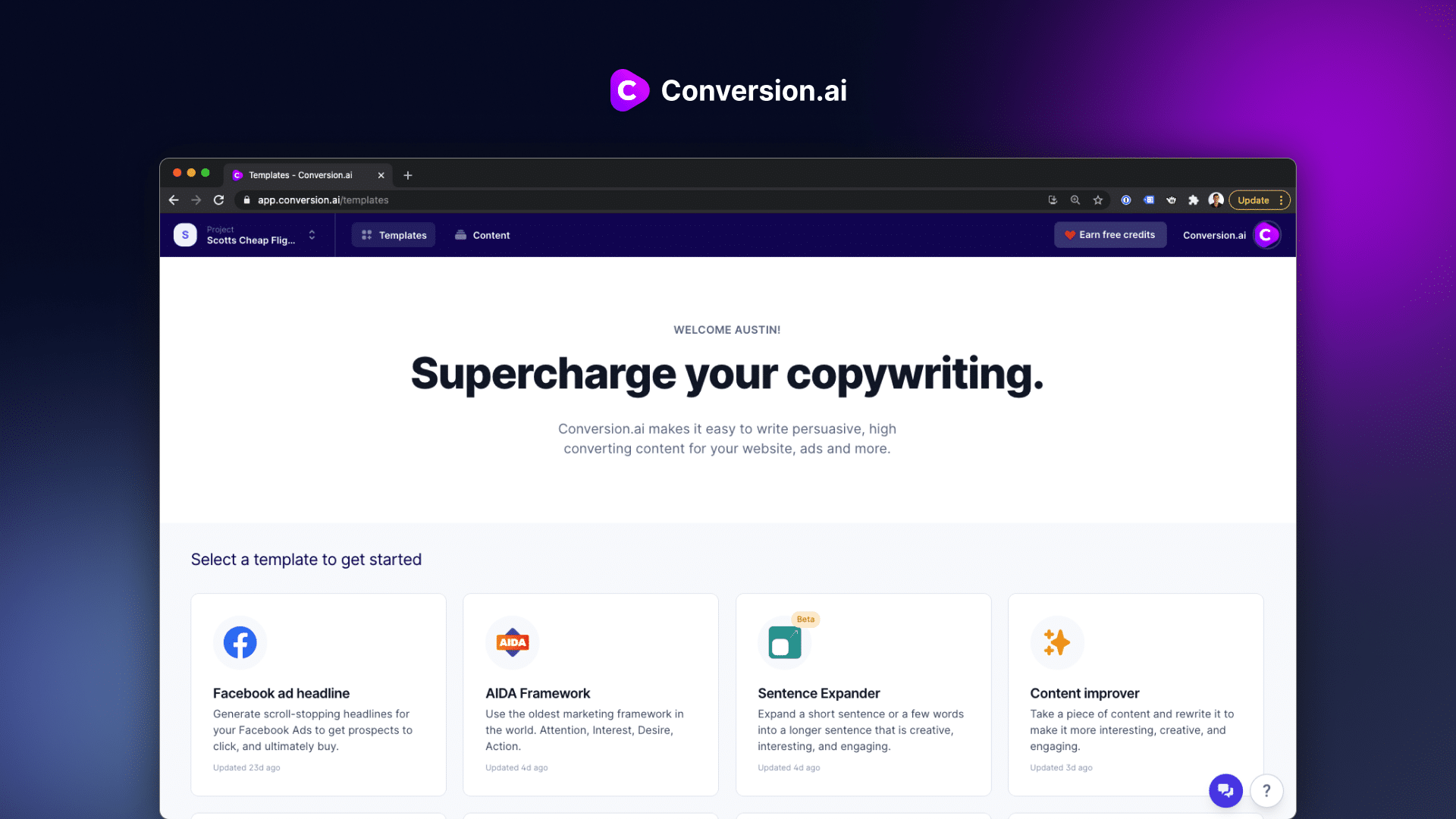 First up – Jasper – Conversion ai / Jarvis?
What is Jasper?
Jasper(formally known as Jarvis and Conversion ai) is a tool that everyone is talking about! It uses the latest in ai technology to create quick, high-quality content for blog posts, websites, social media and much much more. The best part – it's 95% automatically generated!
But how do I use it to make videos for TikTok, YouTube and other social media channels? By using these AI tools you can create quality content in minutes without any effort! Here's how …
Conversion ai will enable you to input details of what it is you want to create a video about, then using this information the clever ai software will create content in the form of bullet points or helpful tips. You can very quickly, with little effort create a "top 10" list or "5 best ways to … " style of script.
Once you have your script written by Jasper, the name of the Conversion ai robot, head over to Vidnami (now Design Ai) to paste the script into your video building dashboard.
Although it's quick and easy to get started with Conversion ai, they have an academy crammed full of superb training and new automation classes from industry experts, as well as a supportive Facebook group for any questions you may have.
Vidnami – what is it and why do I need it?
Vidnami (Designs Ai) is the leading ai software for creating videos online. It is super easy to use and takes all of the hard work and editing out of the process – leaving you to stay focused on making money online.
** Vidnami Update! **
Vidnami has just been bought by GoDaddy and is no longer setting up new accounts until the transfer has been made.  So – We've tried and tested "Designs.ai" and their fantastic "Videomaker" and it works almost exactly the same as Vidnami!
Video clips
Simply paste your script in which has been written for you(!) and away Vidnami works, creating a video with auto-generated video clips, video scenes using stock videos. You have the choice to use other video clips from the large gallery of stock videos, or even include your own video clips and images.
The script is placed above the video clips as catchy subtitles and you can even choose your colour scheme and layout.
Royalty free images
Vidnami comes with a gallery of stock free images that you can use straight away – all sized and ready for you to use in your videos.
Music track
The list of tracks to back your videos is extensive, and are far better than some of the annoying tracks on other platforms we've tried! You can adjust the volume of the track and the volume of the voice to get the perfect balance for you.
Voice track / auto voice
Here's the fun part – if you want your video to be read out, you no longer have to spend time and effort recording your voice track (although you can upload your own voice track if you wish).
Vidnami comes with a range of available auto voice or "robo voice" options, each with different accents and you can choose a male or female voice track. From experience, it was surprisingly good, and will only get even better in time, but you can upload your own voice if you prefer.
Warning: Some testing has been carried out using the robo voice options and early signs may indicate that videos using the robo voice option will not rank as well with Youtube. The best way to conduct your own research on this is to split test your videos, using robo voice and using your own instead.
Save and publish
Once you've finished creating, which let's face it will be in no time at all, save then publish to your youtube channel and use it for all your business social media marketing.
Auto-generate video content for affiliate marketing.
Some affiliate marketers are making six figures by advertising the right products to their target demographic at precisely the right time.
Using ai tools in order to create reviews about the latest, new products that are bang on-trend, means you can be ahead of the competition.
Anything that gives you the edge is well worth it. Create a quick and simple video with the pro's and con's of your chosen product, pop the affiliate link in the description and boom! Then on to the next one!
If you like Conversion ai and Vidnami – make $2000 per month!
Press play on this excellent video from Chase Rainer who explains all! This is how he is using robots to make $2,000 a month on TikTok!
Follow these steps mentioned in the video above
1. Sign up for the FREE TRIAL of Conversion AI here: https://jasper.ai/free-trial?fpr=try-freetrial
2. Create a compelling video script
3. Sign up for the FREE TRIAL of Vidami here: https://www.vidnami.com/c/try4free-vn-freetrial
3. UPDATE – Vidnami has just been bought by GoDaddy and is no longer setting up new accounts until the transfer has been made.  So – We've tried and tested "Designs.ai" and their fantastic "Videomaker" and it works almost exactly the same as Vidnami!
4. Create your ai video
5. Post to TikTok and YouTube
6. Put the affiliate links in the description!
Where to publish your new video content
When you've created your videos, why stick to one output when you can make money from several. And how better to do that than by uploading the same video content on more than one platform?
That way there's a higher chance of people seeing it, and advertisers will get a load more bang for their buck!
Popular platforms include:
Youtube channel
YouTube is the world's largest video-sharing website, with billions of videos watched each day.
It has a huge community of individual content creators and advertisers are always on the lookout for fresh ideas to reach new audiences. Uploading your latest how-to video will give you an excellent opportunity to make money online via YouTube!
Tik Tok
A relatively new app that has taken the world by storm, Tik Tok is a platform for short-form videos (generally 15 seconds or less) that can be uploaded from anywhere.
The best video content that is created for YouTube will also work well here! Vidnami has different templates for different platforms so it's easy to save the same video in a variety of formats – widescreen, mobile view etc.
All you need to do now is upload your videos and wait patiently as they go viral!
Facebook
Random posts, carefully scattered amongst your current Facebook posts, videos are a very powerful form of content that can be shared with your audience. The good news is, Facebook's algorithm makes it highly likely that videos will be seen by your followers in their News Feeds!
Instagram videos
What would we do without Instagram! When promoting your videos on Instagram, make sure you're taking full advantage of the app's features. Don't just upload a video and leave it at that – add a caption, tag friends in your post to get them involved too!
The best way to drive traffic from Instagram is by promoting videos on Stories or using hashtags like #VideooftheWeek
Conclusion
So how do you make money online using conversion.ai and Vidnami? As mentioned earlier, it's simple – upload new video tutorials, reviews, explainer videos and more direct to your Youtube channel and Tik Tok account. Pop your website money page, landing page or affiliate links in the description and wait for the ££ to roll in.
Written by Nicada Digital
Nicada Digital are social media experts and our team include web designers, SEO and digital marketing experts, branding and graphic design specialists. We have great ongoing relationships with our customers and manage many types of content with great success.
Disclaimer – This page contains affiliate links. If you find the information useful and click on a product link and make a purchase, a small commission will be earned by Nicada Digital, we thank you for your support.