Amazing Websites for local businesses in Stockport, Greater Manchester.
Nicada Digital are a team of local website designers, and we provide a variety of website design services for local businesses in the Stockport and Cheshire area.

Web Design Stockport:
Web Design Company – 100% Satisfaction Guarantee
Stockport Based Web Design Agency
Search Engine Ready
eCommerce Websites
Local Website Designer
Small & Medium Business Website Design
Hire A Website Designer
Free No Obligation Quotes
Simply fill out the form here …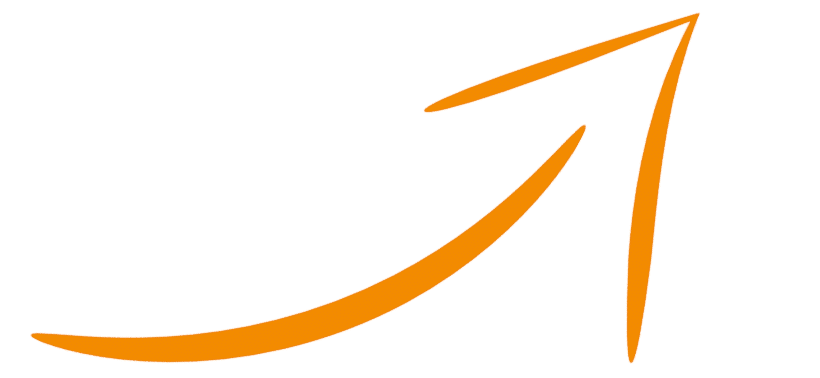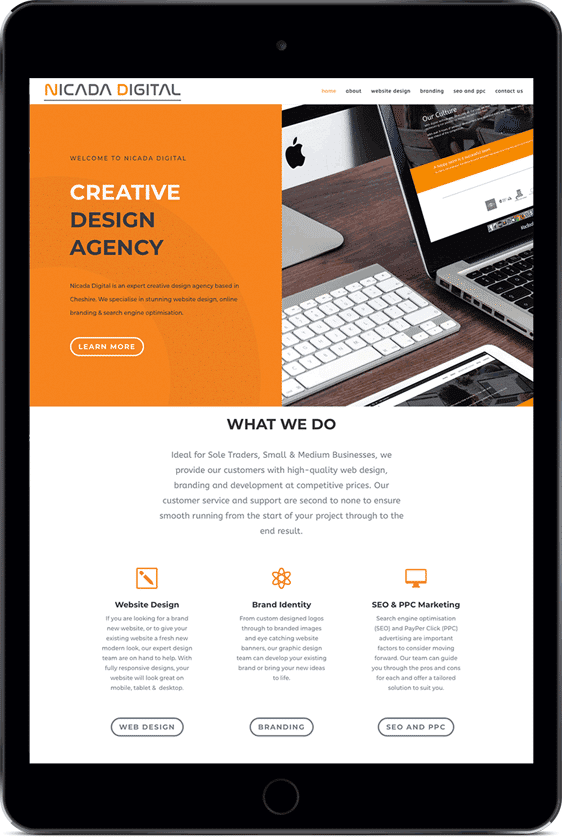 FREE Website SSL Certificate & Domain Name
We will register and set up your chosen website domain (www.example.com) as part of the project. We offer to register .com .co.uk and other website extensions subject to availability. We will also include an SSL certificate to make your website secure.
FREE Website Hosting
We give 12 months FREE Website Hosting. Nicada Digital arrange for your website to be hosted by our third party website hosting company free for 12 months.
FREE Social Media Integration
Link to your Twitter, Facebook or Instagram profiles to increase your Social Media Presence.
FREE 30 Day Support
We use a 6 step process to complete your custom website development. You will receive 30 days support free of charge, with an optional ongoing maintenance plan if you wish.
Branding & Logo Design / Graphic Design
Our graphic design team can help you with your brand images including logos, banners and custom website images if required. This is design service is in addition to the website build, please read more here about our website branding and graphic design.
Pay Per Click (PPC) & Search Engine Optimisation (SEO)
Our digital marketing experts can take your brand new site and boost it into action. Using SEO techniques for search engines, both on-page as well as off-page, through social media marketing (LinkedIn, Facebook, Instagram etc) and also with pay per click campaigns (on search engines Bing, Google Ads etc), we can get your website seen by your ideal target audience. Read more about our website SEO and PPC work here.
Nicada Digital Websites
Through our design and development process, our website designers create stylish yet functional websites for start-up businesses, sole traders and small businesses all the way through to well-established organisations.
Web Design Projects
Our mobile-friendly, responsive websites include free website hosting for 12 months, free social media integration, free SSL security certificate and free assistance for 30 days while you get to grips with your new website. You get a lot of bang for your buck!
Using the WordPress platform, our website developers go through our step by step design process to ensure we tick every box for your custom, bespoke website. WordPress is a content management system which allows our customers to update content, input new product details and keep the site running smoothly.
Design and Development
Obviously, you want a great website with a lovely page design, but we go way beyond looks. We can build you a slick brochure style site design with "call to action" buttons and banners that convert your visitors into customers. If you want to sell products online and accept online payments, our eCommerce websites will be the perfect solution for you.
So in a nutshell – we can build a superb new site that ticks every box from a digital design point of view, and you'll find that they are super user friendly to convert visitors into valuable leads or sales.
Marketing Solutions
This, however, is useless unless you have good traffic flowing to your new pages. Search engine optimisation is key, and we include basic on-page SEO as standard with our designs. If you wish to improve your rankings on search engines, we have a team that target your specific keywords and get pages ranked well in the search results. SEO takes time to achieve, which is why Pay Per Click (PPC) marketing may be a great idea.
PPC via Google AdWords will allow your adverts and website link to appear at the top of the Google search results, making your website content visible to customers. Our experts will take your allocated advertising budget and will get a fantastic return on your investment using the latest PPC marketing techniques.
Copywriting
We offer a superb range of copywriting services for the websites we create, and also for existing websites.
Video Production
Check out our video production Stockport examples
Local Area
We like to support our local community and take part in many local projects.  We regularly create Stockport related blog posts about the local area which residents will find helpful.
Our Latest
Web Design Projects
Latest 5* Website Design Feedback
"I always go to Adam and his team for all my web design needs, they make so many helpful suggestions along the way to optimise my design brief, making the entire process painless. They're very intuitive about web design, what looks good on multiple platforms and are technically excellent. Adam is especially adept at translating a creative brief into digital content. They are also very reasonable in terms of price. I wouldn't hesitate to recommend Nicada Digital to anyone looking for savvy, superior web designers."
"I choose Nicada to build my e-commerce website and to run some FB campaigns and have not been disappointed, the website looks great and the response from the campaign has been very positive. The assistance from Nick and the team is second to none, always happy to help….could not recommend enough."

"I deliberated with a few companies of who to build my new e-commerce website and have to say I made a great decision in choosing Nicada. I dealt with Adam who was so helpful in all aspects of the build, giving great advice whilst providing a really professional service. The website looks great and I have to say the price was very reasonable … Thank You so much !!! "
__________
Aparna Ilangovan
New Website Project
Imagidex Ltd
__________
Karl Latham
New Website Design
PT Miles Jewellers
__________
Tim Springer
New Website Design
The Laughing Gull Book and Gifts



Latest 5* Website Design Feedback
"Very Positive"
"I choose Nicada to build my e-commerce website and to run some FB campaigns and have not been disappointed, the website looks great and the response from the campaign has been very positive. The assistance from Nick and the team is second to none, always happy to help....could not recommend enough."

__________
Karl Latham
New Website Design
PT Miles Jewellers