Magical Memories hired us to transform their old and outdated website into a mobile friendly site, which was an enjoyable task to take on. We updated the site, cleaned up the page structure and gave the Magical Memories logo a bold new look …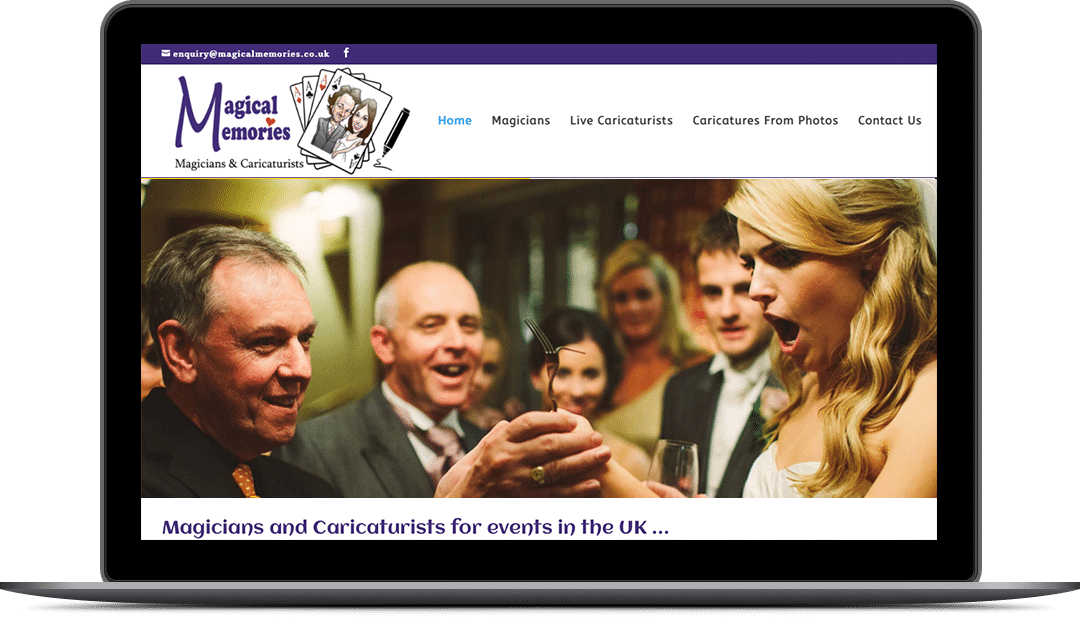 A small entertainment agency, Magical Memories provide Magicians and Caricaturists for weddings and parties. They wanted us to take their outdated site which used old page build and seo techniques and bring it to a wordpress platform. They are now able to add new acts, take online bookings and have a good presence for local search on Google and Bing.

Logo / Branding
We took the colour scheme and idea from the old logo design and updated this with a new modern look to suit the new website design. Still utilizing the letter "M", we incorporated the 2 main services that Magical Memories provide – we included the playing cards to represent the magicians and added the caricature on the cards along with the artist's pen to represent the caricaturists.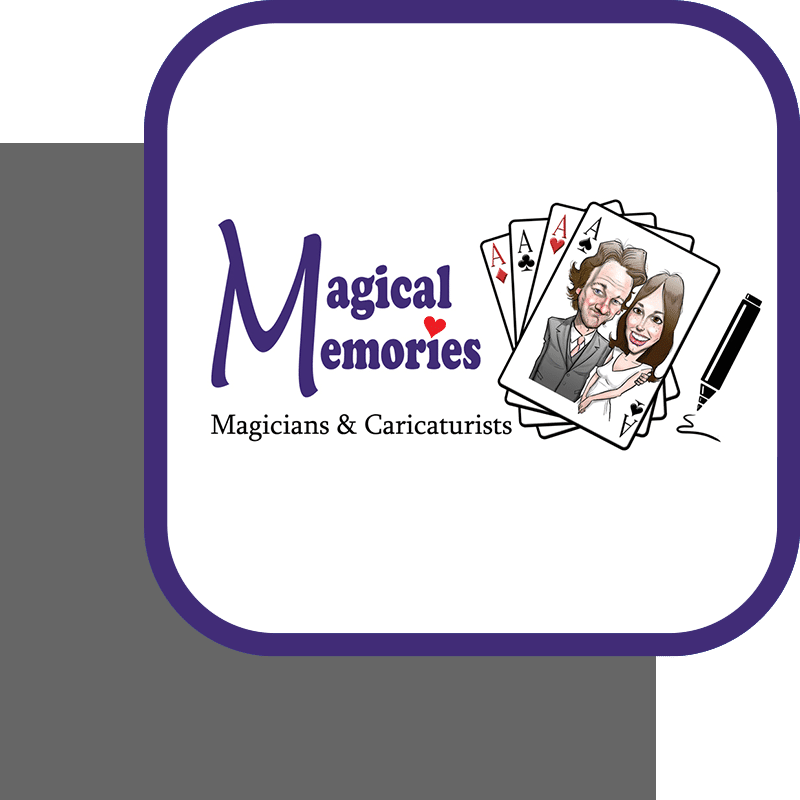 "We were extremely pleased with the superb design that Nicada Digital came up with. They took our brief and developed the site to hit every key point perfectly. We wanted a modern up to date site that would reflect the superb acts we represent, it needed to be easy to update and maintain. Also we wanted to incorporate an online booking system which they were able to create. Such a friendly company to deal with."