Best Website Design for Jewellery Retailers 
At Nicada Digital, we create and build stylish, modern & responsive websites for jewellery shops in the UK.
PT Miles Jewellers – Jeweller Website Design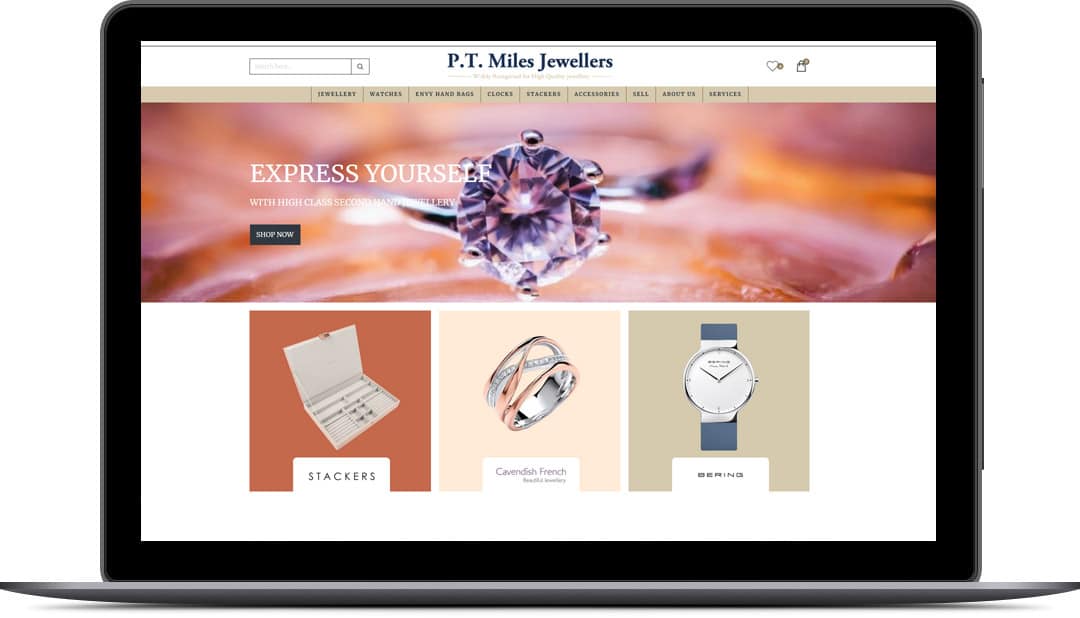 Website Design for Jewellery Retailers – Case Study
At Nicada Digital, we create and build stylish, modern & responsive websites for jewellery shops in the UK. We do not use out of the box templates as other companies do, every web design is unique and totally bespoke to your individual requirements. We take your ideas and plans for your jewellery website development needs, and turn them into a reality, offering a stress free experience.
PT Miles Jewellers got in touch asking us to re-develop their existing site to not only incorporate a slick and modern brochure style design, but also to include eCommerce functionality allowing them to sell products online. Our design team set to work and came up with a beautiful design with loads of features packed in, making browsing and buying super easy. Products on the site can be filtered by category, brand, style, price and more. The menu system is easy to navigate and is visually appealing to site visitors.
The client wanted to add new products "as and when" a product line came into stock, as well as to keep track of stock levels and customer orders using a back end system. This was all set up and handed over with detailed instructions and of course our ongoing email and telephone support. New products are now being added daily by the client and their team.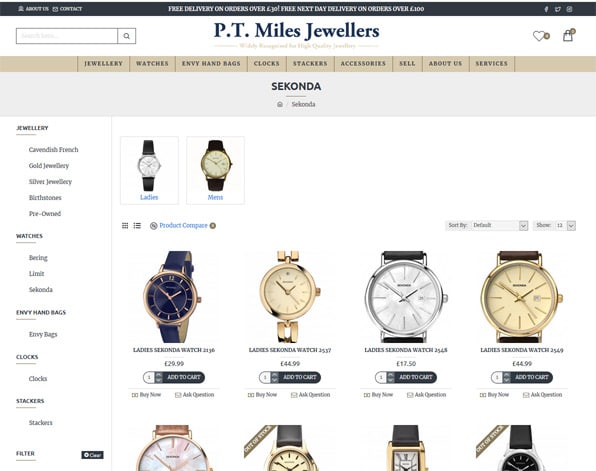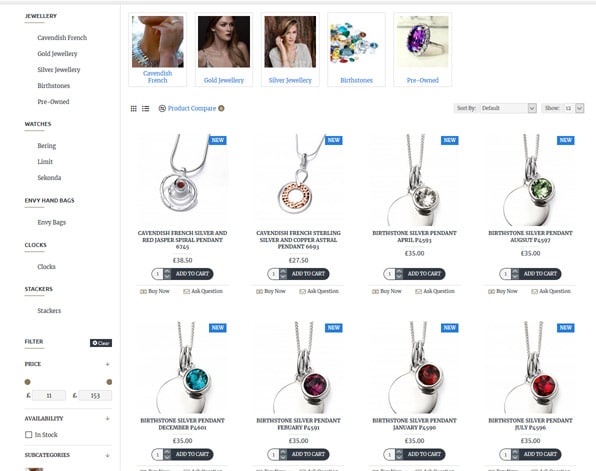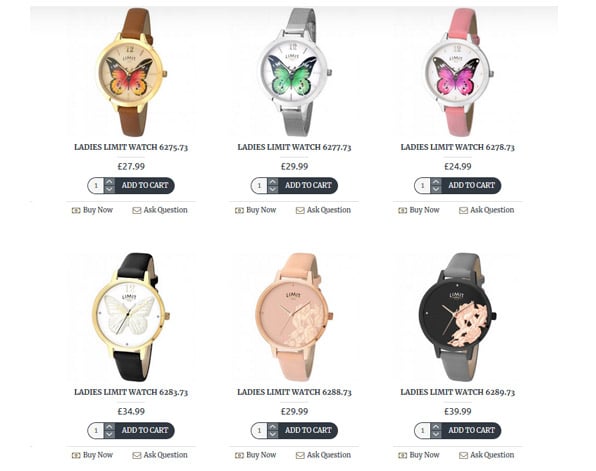 Social Media Marketing Campaign
To drive traffic to the new site and also to the physical high street shop itself, our marketing team created a number of advert designs and ad copy to be posted on Facebook. These highlighted key services that the business provides – Jewellery Repairs, Cash for Gold and Pre-Owned Jewellery Buying and Selling. The specific demographic we targeted (location, age group, interests & more), meant that the right audience and potential customers for these services saw the advert. Monthly reports are provided for all our PPC and Social Media Marketing campaigns and are reviewed to improve future strategy and performance.
Facebook Advertising
Below is a screenshot of one of the approved advert designs and copy: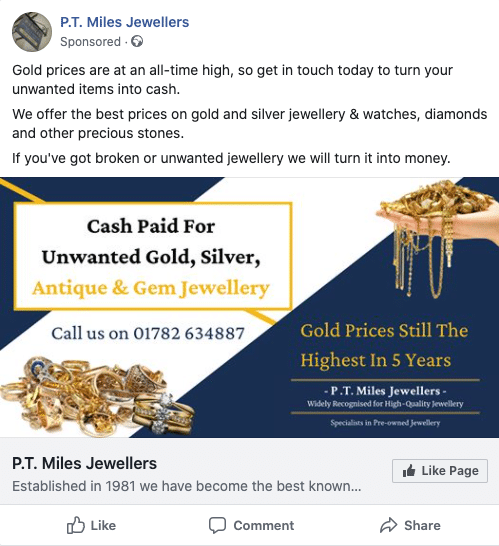 Maintenance, Hosting and Updates
We understand that a top level website is not a one hit wonder. Sites take hours of management and updating to move along with current changes in technology and advancements. This is why we offer a no obligation maintenance plan to support our clients and the sites we build. We keep everything running smoothly and update sites when required.
If you own a retail store and would like to sell your products professionally online, please contact us for a free no obligation quote, we'd love to hear from you.
Other sites we've designed and developed can be seen on our portfolio / example page.