Stockport: A Guide to the Town Centre
In the south of Greater Manchester, Stockport town has a wealth of big retailers, independent shops, bars, restaurants and more. It's home to a fantastic range of places to eat out as well as cafes and cinemas for entertainment. There are museums and theatres too!
Our Web Design Stockport team regularly visit the town centre for business meetings, but also for personal and family reasons and in a nutshell we love it! There are so many facilities and there is so much to see and do in the town centre that we thought it was worth sharing some of our favourites

  The Stockport Market is a fantastic place for food, crafts and other items such as clothing with many stalls in one location – very convenient!

  There are two traditional markets in the town, but also an indoor market on Sundays.

  There are many bars in the town centre that serve food and drinks – they're perfect for meeting with colleagues and friends.

  The shopping facilities are fantastic too with lots of independent shops as well as traditional department stores which offer clothes from high street brands as well as designer labels.

  There are some excellent restaurants for eating out too, and you'll find traditional British cuisine alongside more exotic dishes from all over the world!

  For children, there is the Kidsaurus Play Centre in Stockport SK3 0DY which features climbing frames, slides etc – perfect if it's wet or cold outside.
Location- Where is Stockport in the UK?
Located in the south of Greater Manchester, which is in the north west of the United Kingdom in. Stockport is NOT in Cheshire, which goes against popular belief – What County Is Stockport In?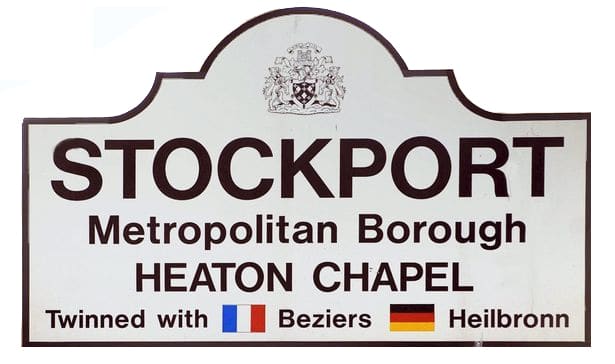 Let's talk about shopping!
The town centre has a number of big and small high street stores to choose from.
Some are clustered together, such as Boots, H Samuel, WHSmith & Primark whilst others can be found in the local area like Next.
If shopping is your thing, Merseyway shopping centre is a must-visit to hit all the best most well-known retailers in one hit. Warren Street and Princes Street present yet more shopping opportunities, along with the Peel Centre retail park.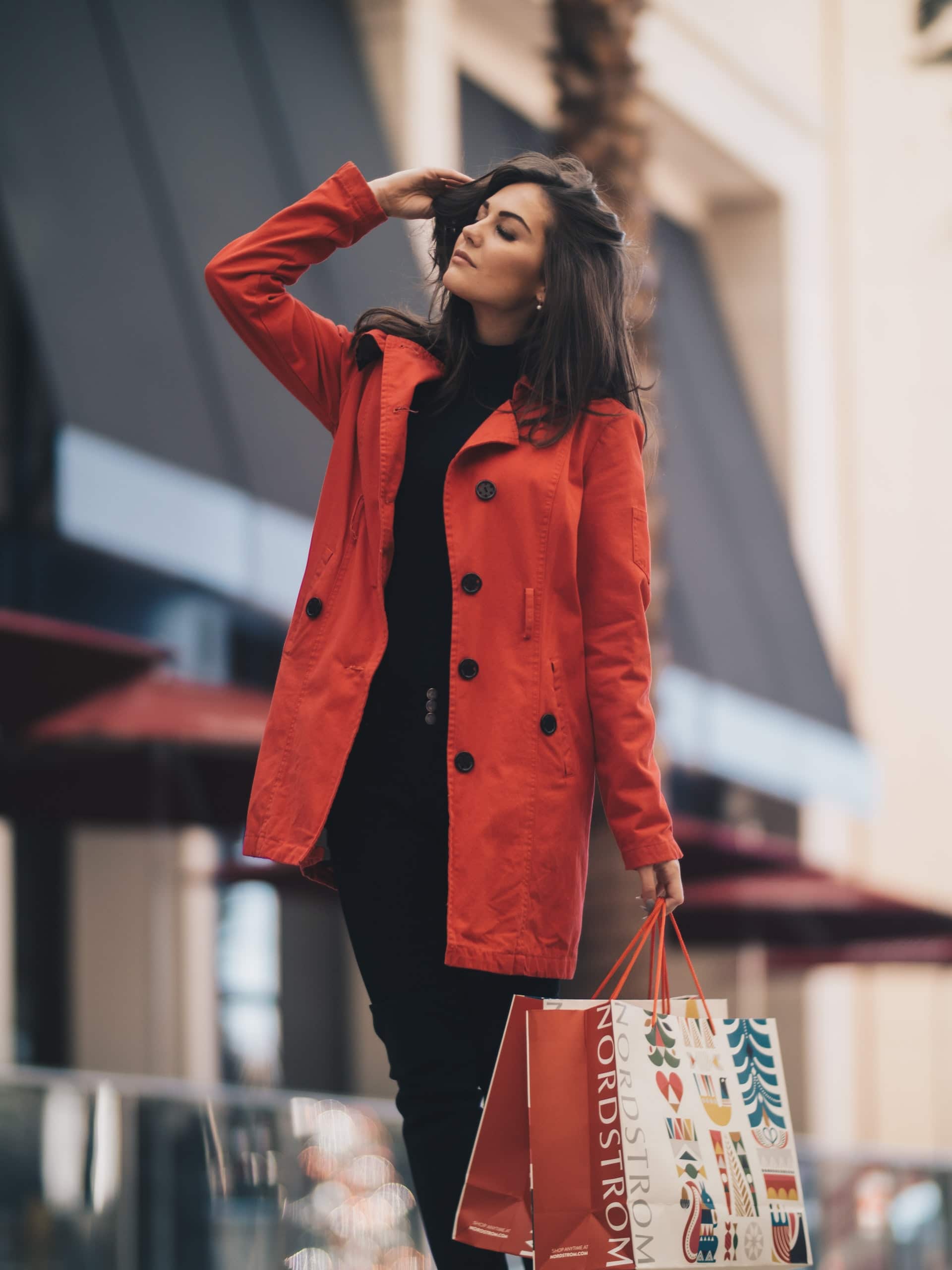 The Merseyway shopping centre
Shopping Centre Address:
Website: https://www.merseyway.com/
Merseyway shopping centre, 54 Great Underbank, Stockport North West SK1 1PD
Shopping Centre Phone: 0161 480 2839
The main shopping attraction in Stockport has to be the Merseyway shopping centre. Built on giant stilts (yes – giant stilts!) over the river Mersey. A centre that has been going for over 50 years, the Merseyway shopping centre is a modern-day treasure trove of every shop you can imagine.
And with it being so close to Stockport Town Hall and Metrolink station, shoppers are spoilt for choice when looking for an outing on any given day!
Merseyway shopping centre is in the town centre and is host to over 160 shop outlets, many of which are well-known big names in the retail world.
The likes of Next and Primark can be found here along with a host more too!
And if you're looking for something to eat whilst shopping, there's plenty on offer too with Costa Coffee, Pizza Express and Nando's all under one roof!
Located conveniently in the town centre, Merseyway shopping centre is a must-visit for any shopper looking to explore the best of what Stockport has on offer. Shop 'til you drop!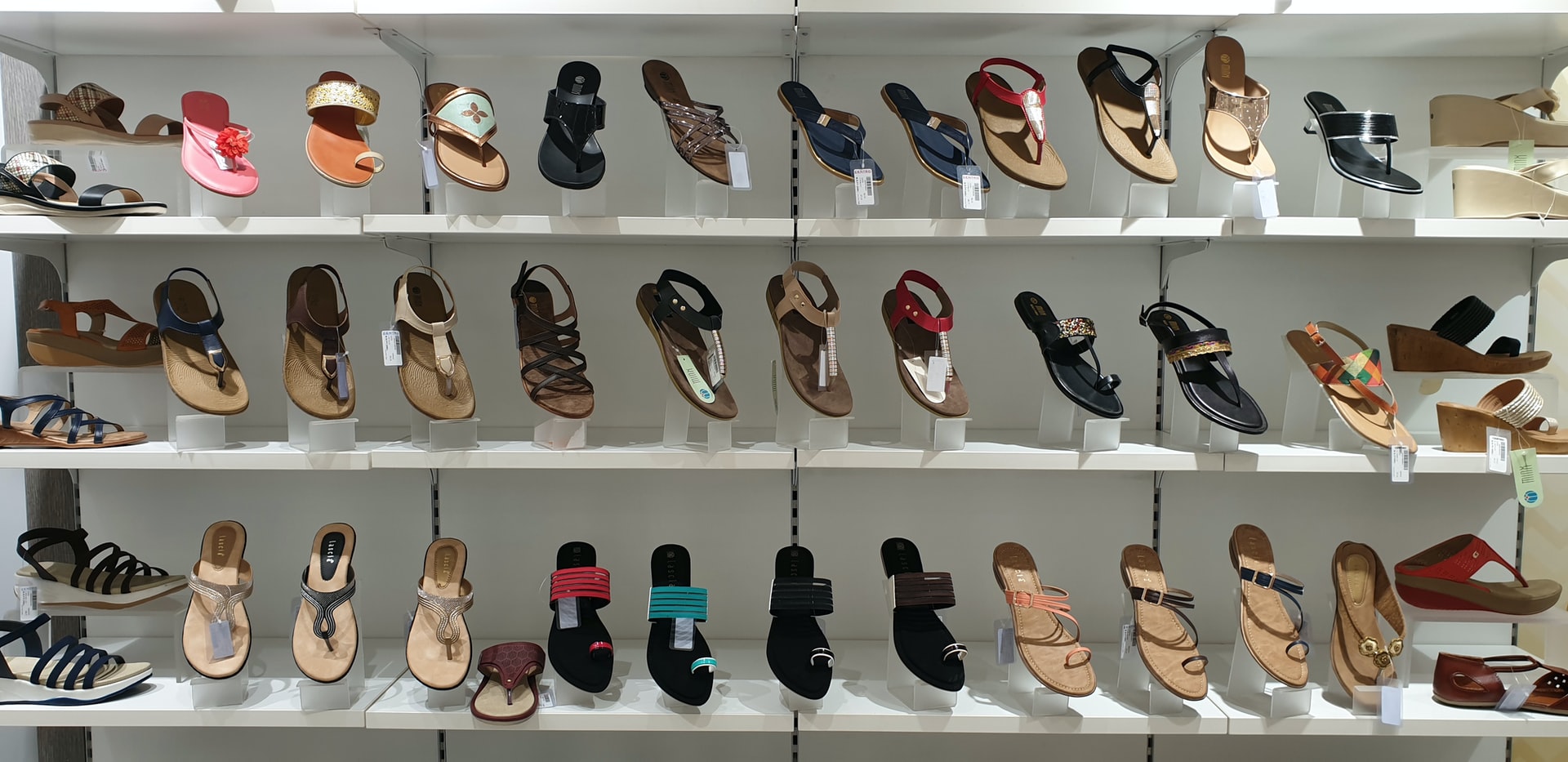 Peel Centre retail park
Sat Nav SK1 2HH, United Kingdom.
Stockport is home to the popular Peel Centre retail park, which has over 150 shops and restaurants for you to explore.
Here are a few top brands and retailers in Peel Centre you'll want to visit:
Argos
Boots
Costa Coffee
Currys PC World
DFS
Dunelm
Frankie & Benny's
Gap Outlet
Hobbycraft
Home Bargains
H&M
KFC
Matalan
New Look
Next
SCS
TK Maxx
The Range
Wilko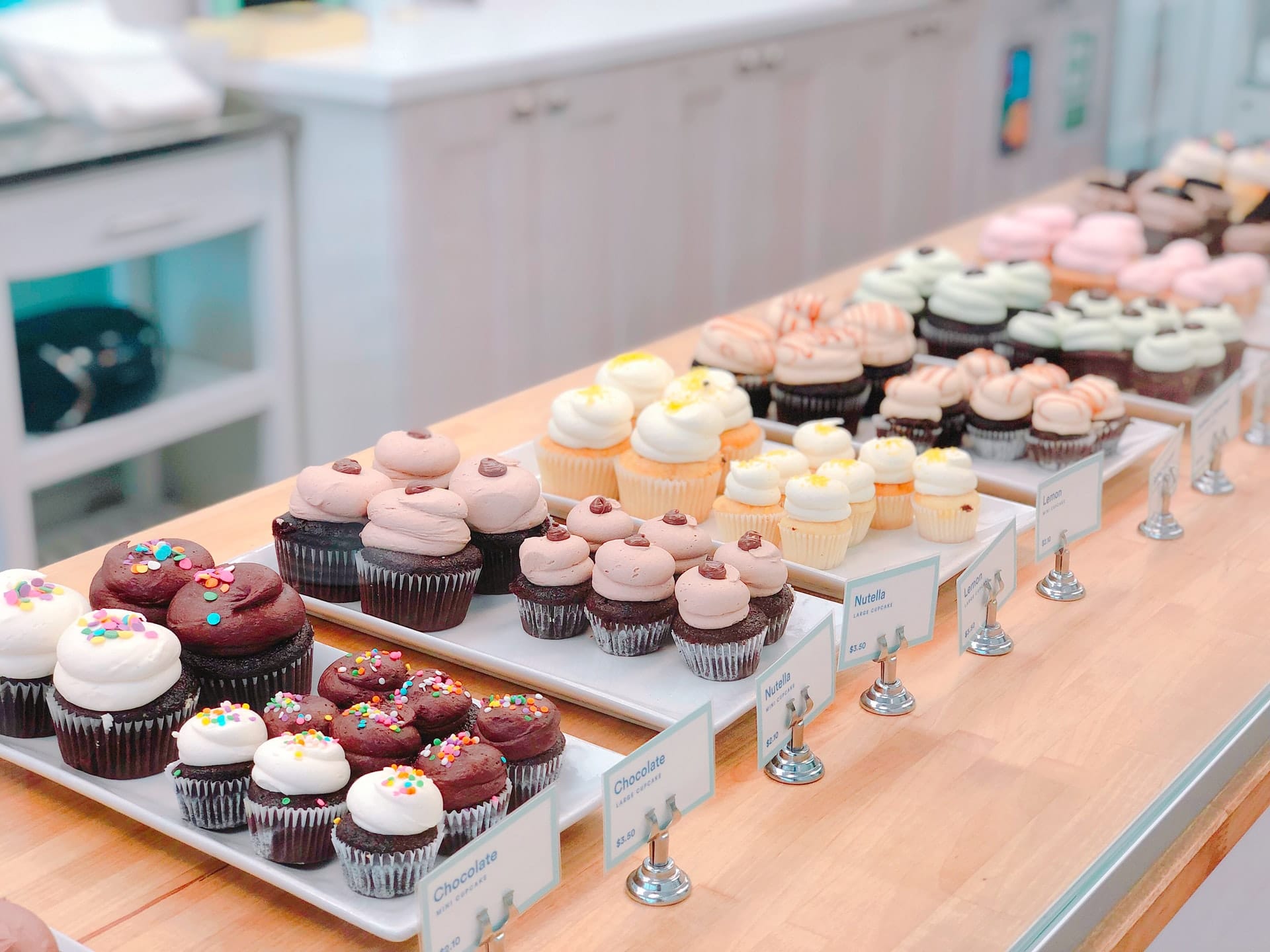 What's on Princess Street and Warren Street in Stockport?
Princes Street & Warren Street are high streets in Stockport and they offer a great mix of shops, cafes and eateries. You'll find popular retailers along these high streets.
War memorial art gallery
Address: Wellington Rd S, Stockport, North West, SK3 8AB
War Memorial Art Gallery is a museum that showcases art and artefacts from the First World War.
The Stockport War Memorial was first opened on 15th October 1925 by HRH Prince Henry and has been one of Stockport's most popular attractions since it opened. The gallery features an exhibition called In Flanders Fields among others.
If you want to visit and stay to explore the rest of what Stockport town has on offer, here are some hotels located nearby:
Hotels Within Walking Distance Of Stockport War Memorial Art Gallery:
(0.27 km) Holiday Inn Express Stockport
(0.38 km) The Red Bull
(0.66 km) Travelodge Stockport hotel
(0.70 km) Premier Inn Stockport Central hotel
Town Centre restaurants and cafes
No matter the cuisine you are looking for, Stockport will surely deliver. With a vast range of quality restaurants and cafes to choose from, there is something to suit everyone's taste.
Here is our guide to The Best Cafes in Stockport
Manchester evening news
The latest news and what's on in the town centre / Stockport town
To get the lowdown on the latest, Manchester evening news is a good place to start.
They have a weekly round-up of what's on in the city and its surrounding areas, including all the latest from Stockport.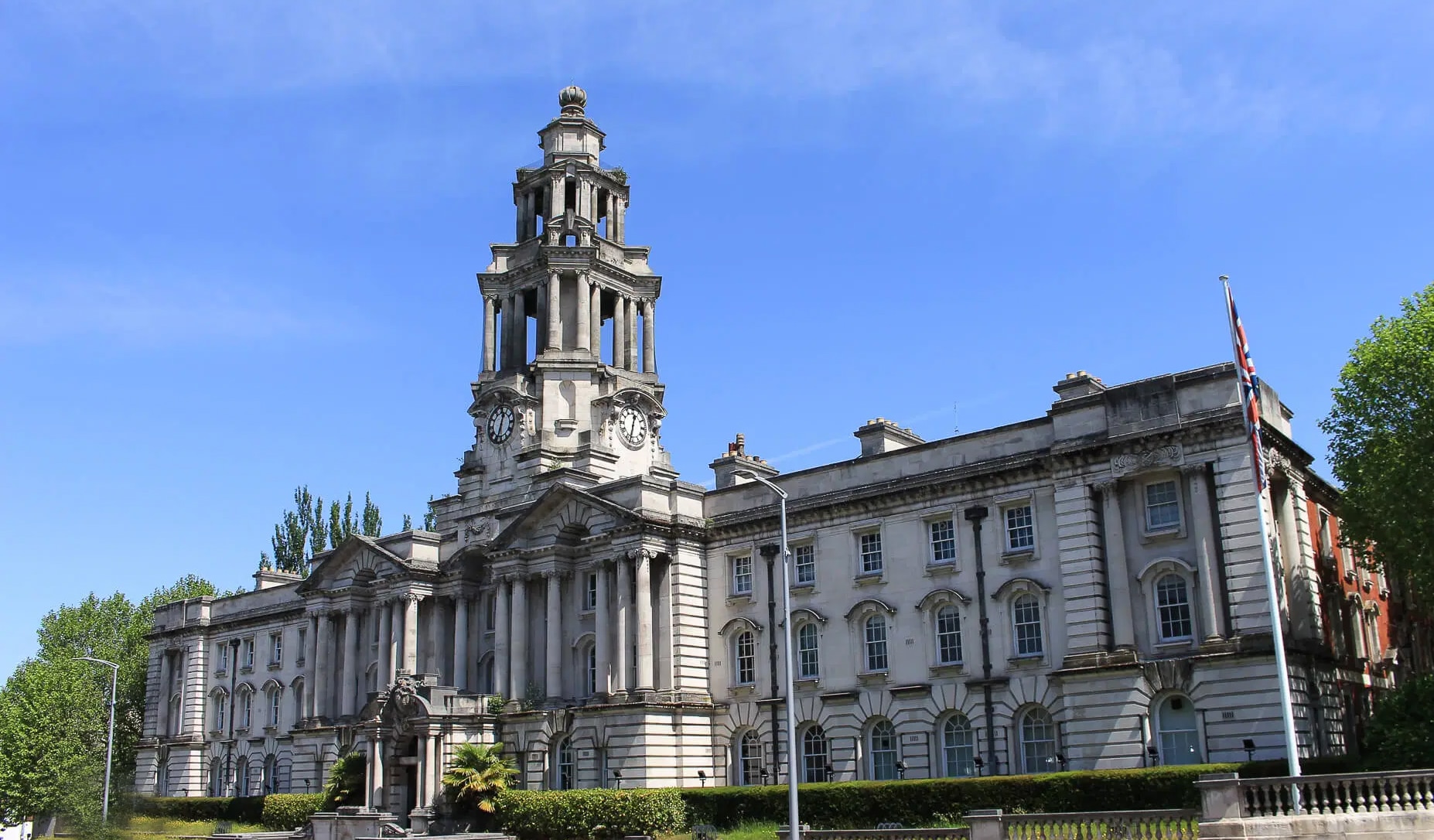 Stockport Town Hall
Stockport Town Hall is the second largest town hall in Greater Manchester after Manchester Town Hall.
A lovely grade II listed building that's well worth a visit for its architectural splendour. Read more about this amazing historical building –
Stockport Town Hall:
Stockport Town Hall, Stockport, Metropolitan Borough of Stockport, Greater Manchester, England
Redrock leisure and retail facility
The Redrock leisure and retail facility is a great place to go for shopping with over 200 shops, cafes and restaurants. There are even some luxury brands like the Nike Outlet Store so you can get your hands on high-end fashion at lower prices.
Redrock Shopping Centre is a huge mall with everything you could ever want. It has the perfect cinema to watch all your favourite movies, Zizzi if you need your Italian food fix, and Pizza Express for those nights where it's just too much effort to cook. With Mangobean on site too who needs more? This place takes care of everyone from gym lovers right down to kids looking forward to their next birthday party or visit from Santa!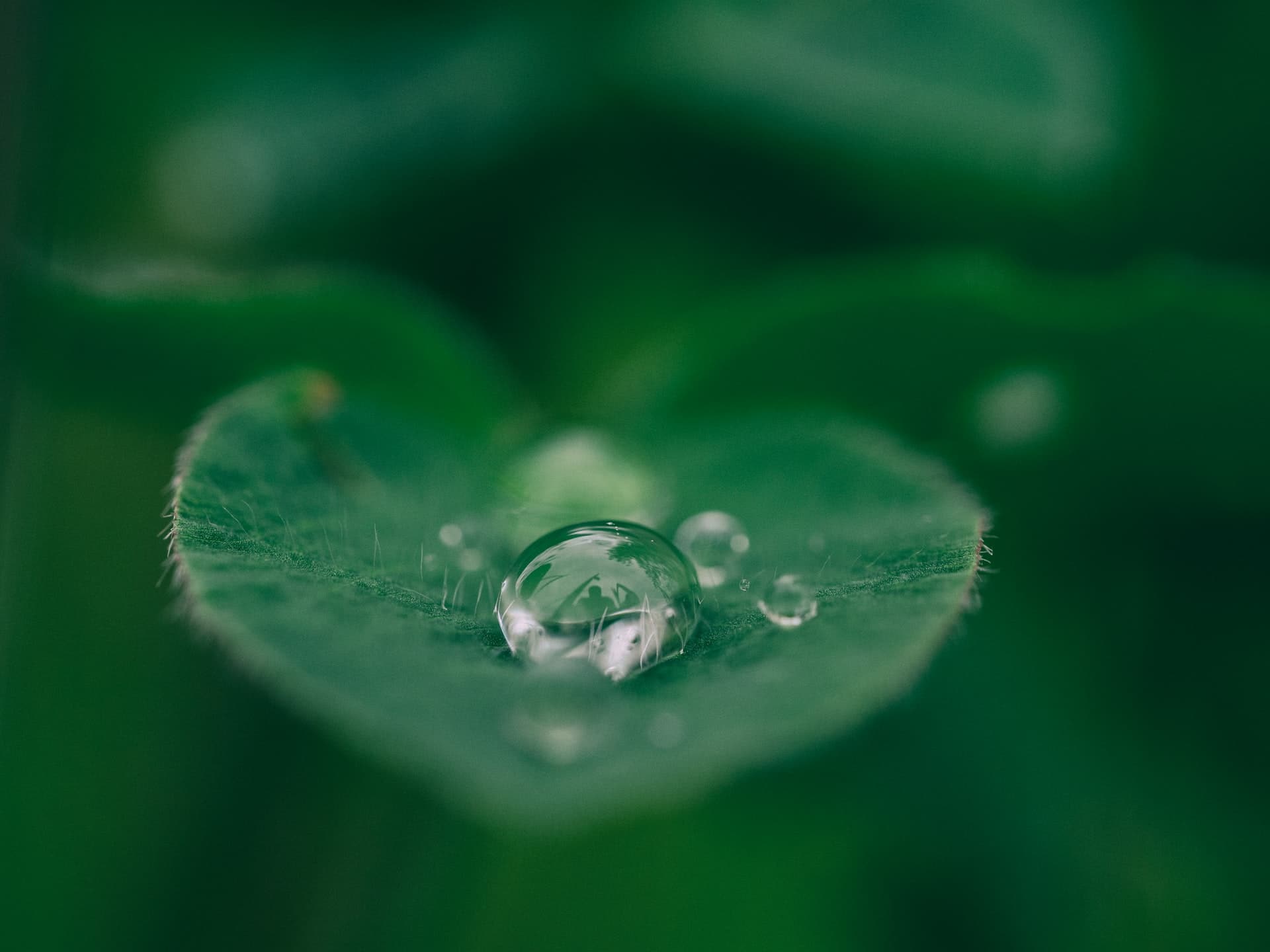 Market place and underbanks
Stockport market place is an ideal location for shopping, eating and drinking in the town centre. There's a large selection of shops with national brands as well as independent traders so you're sure to find what you're looking for.
Little Underbank
If you want some peace and quiet away from the hustle and bustle of shopping, little underbank is a lovely walk. It's an area near the town centre that has been preserved for natural wildlife with lots of trees represented throughout as well as ponds.
River Mersey in Stockport
The River Mersey flows through the town and is one of Stockport's most scenic spots. The riverbank offers great views across to Manchester, as well as some lovely walks and cycle routes for those who want a more active day out in the sun. Take time on your next visit to the centre of Stockport to soak up this breathtaking scenery.
There are plenty of boat trips along the banks of the River Mersey, as well as a number of different tours and cruises to enjoy during your stay in the centre of Stockport town.
Stockport railway viaduct
The railway viaduct is a fantastic example of Victorian engineering with its cast iron columns and arches. It's an iconic landmark in the town centre, loved by locals for its beauty but also appreciated worldwide as a marvel of architecture from that period.
The Plaza Stockport, Stockport, North West
Stockport Plaza, Mersey Square, Stockport, Cheshire. SK1 1SP
The Plaza is a Movie Cinema and Variety Theatre. The North West's home of Big Screen Hollywood Blockbusters and Live Stage Entertainment. The Green Room is a cabaret-style venue which is host to live shows from the likes of comedians and musicians.
There is a cafe and you can even hold a wedding or special events at this town centre venue.
Mersey Square
The Plaza is on Mersey Square in the heart of Stockport centre and just a stone's throw from most places you might want to visit. It has its own car park with 126 spaces, which is well lit at night for safety.
Mersey square itself is full of interesting shops including an art gallery, wine merchants and more. Why not pop along when you are visiting the town centre.
St Peter's Square
You can't go far in Stockport without coming across a church and this is also true for St Peter's Square. It has an attractive cathedral which was built by the Victorians as well as some other historic buildings including one that houses a museum of science and industry.
Town Square Merseyway
If you are looking for something a little more modern, Town Square is the place to go. It has four big stores including Argos and Next as well as lots of smaller shops that sell everything from clothes to shoes and even toys and pet supplies. There are many places to eat and drink too.
Lancashire Bridge
One of the most famous landmarks in Stockport centre is Lancashire Bridge. Work was carried out and completed in 2015 to reveal and refurbish the bridge, making it viewable for the first time in many years.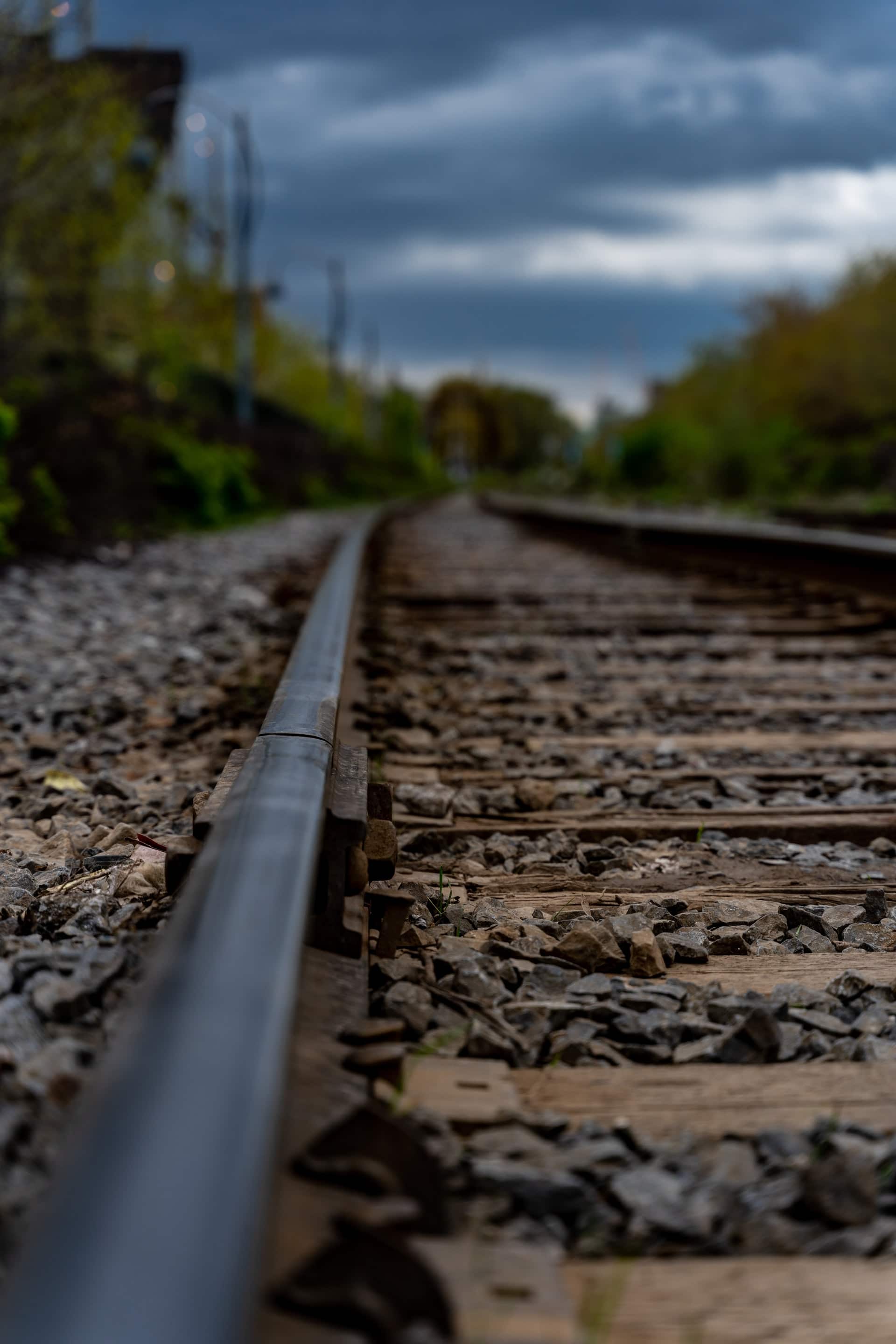 Stockport railway station
Getting to Stockport couldn't be easier. Stockport railway station is located in the town centre and offers trains to and from many destinations across the country.
Visit National Rail Enquiries for more information about train timetables, fares etc.
Getting to Stockport by car
If you're travelling by car, the easiest way to get to Stockport is from the M60 which circles Manchester. You can drive around the town centre or use one of the many multi-storey car parks near the shops if you want a more central location.
By Nicada Digital Stokcport offices
This town centre roundup was written by local company Nicada Digital who offer various services in the digital marketplace all over the country – Copywriting – SEO – Web Design – Video Production –